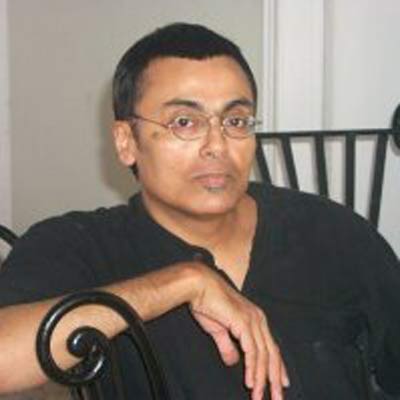 Ever since the rape allegations against Tarun Tejpal surfaced in November last year, the future of Tehelka, the investigative news magazine that he founded, was cloaked in uncertainty. From mass resignations when the controversy erupted, to brand Tehelka taking a massive hit, everything seemed to be going off course for the magazine known for its strong investigative journalism.
Ending months of speculation about who would be appointed as the new editor, senior journalist Kajal Basu has stepped up to take the editorial reins, starting this Wednesday.
When contacted by dna, Basu, who was also the Executive Editor at tehelka.com back in the year 2000 said, "Repairing Tehelka, the institution, is a tough call, given what it's been put through for no fault of its journalists. But yes, it's like revisiting a place where one had a dream run. And the thought of reworking everything so that it does that dream run again – this time as a marathon – is uplifting."
"It is an old chapter redux actually, I'm just going home," Basu added in a conversation about what it meant to go back to take charge of affairs at the institution.
Here's what Kajal Basu's LinkedIn profile reads: Three decades and more pounding the beat (various beats), being a desk monkey, editing disastrous copy, covering conflicts, loafing round the arts scene, trying to go Gonzo, discovering that Gonzo in India is a tough call, heading – and herding – scads of ungovernable journalists (all good journos are great anarchs), and – finally – turning into one of India's very, very few investigative datajournalists. I'm a datahound, not just an infohound. And, now, I'm back as Editor of the place that gave Indian investigative journalism wings – Tehelka.
As news of the editorial change surfaced, Basu updated his LinkedIn profile with the following text:
At the moment, my most pressing task is to rework it (Tehelka), top to toe, and return it to its original mandate: unimpeachable, honest, politics- and dogma-free, open-to-scrutiny investigative journalism. Repairing the giant holes in the Tehelka 'brand image' is part of MY mandate. Tough call, I know – but, for me, it's like going home: I worked as Executive Editor of the original avatar, tehelka.com, the 'good guy' of Indian journalism.
Basu has a tough road ahead as he takes over the editorial post in a bid to bring back faith into an institution that was mired in controversy. With strong undercurrents in the media and political space recently, any effort to bring in a positive change to right the ship is welcome and is in fact, a pressing need of the hour.
Also read: Here's all you need to know about Tehelka's former founder-editor Tarun Tejpal