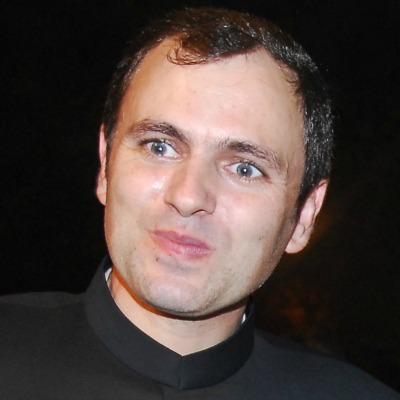 Jammu and Kashmir Chief Minister Omar Abdullah is the latest politician to condemn the government's push for prioritizing Hindi in the official social media interactions. He said his state has two official languages, English and Urdu, which will continue being used.
He said, "Whoever wants to use Hindi can use it but our country is so large that it becomes very difficult to impose one language or one religion on anyone." Abdullah also spoke for people who want to use their mother tongue, saying that if their language is different from Hindi, they should use it.
Meanwhile, Uttar Pradesh Chief Minister Akhilesh Yadav has come out in support of the Central government's push for the Hindi language. He said today in a press conference that Samajwadi Party has always been in favor of both Hindi and Urdu languages. "Hindi and Urdu should always flourish. Samajwadi Party has also stood for other languages of India," he added.
Guideline on Hindi 'injustice to other national languages': CPI(M)
CPI(M) today attacked the Narendra Modi government for its directive on the use of Hindi as the medium for government communication on social media while seeking modification of the same. "Government should modify its policy and, along with Hindi, use other national languages as well as English for communication on social media," the party's Politburo said in a statement here.
The Modi government's decision to use Hindi as the sole medium of communication for government information on social media was "against the principle of linguistic equality and is an injustice to other national languages," it said. Read more
Ensure English is used on social media, Jayalalithaa tells PM Narendra Modi
Terming the Centre's move on the use of Hindi as being "against letter and spirit" of the law, Tamil Nadu Chief Minister J Jayalalithaa has asked Prime Minister Narendra Modi to suitably modify the instructions to ensure that English was the language of communication on social media.
The chief minister said she had learnt that the two office memoranda issued by the Union Home Ministry "direct that official accounts on social media like Facebook, Twitter, blogs, Google and YouTube, which at present use only English, should compulsorily use Hindi, or both Hindi and English, with Hindi being written above or first". That makes the use of Hindi mandatory and English optional, she said in the letter. "As you are aware, as per the Official Languages Rules, 1976, communications from a central government office to a state or Union Territory in Region "C" or to any office (not being a central government office) or person in such state shall be in English." Read more
Why Prime Minister Narendra Modi's push for Hindi doesn't appeal to more than half of 1.2 billion Indians
Modi's government has ordered its officials to use Hindi on social media accounts and in government letters. Modi spoke in Hindi and used interpreters in meetings with South Asian leaders last month, and addressed the Bhutanese parliament in Hindi during his first official overseas trip last week.
But with more than half of India's 1.2 billion people using another language as their mother tongue, the push for Hindi risks widening communication divides in a highly diverse country, especially in the southern and eastern states, where local languages or English are preferred. Read more