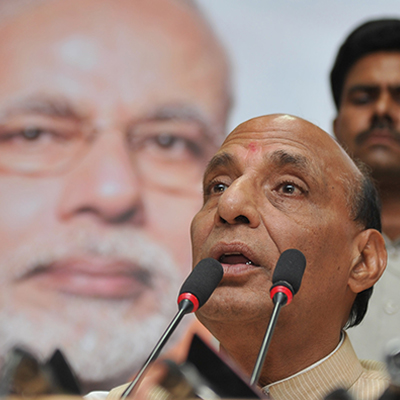 Terming its victory in the Lok Sabha elections as 'people's mandate for a change', Bharatiya Janata Party (BJP) President Rajnath Singh on Friday said the people expect development and this has given a majority to the BJP.
"It is a people's mandate for a change. We have got the majority because the people expect a change and development," Rajnath told media. "This is the first time since 1984 that a party has been able to get a clear majority in the elections. The BJP has been able to take its stature to a whole new level," he added.
He also said that the party has been able to cross the geographical and social boundaries, and was also successful in crossing the barriers of caste and religion during their campaign for the elections.