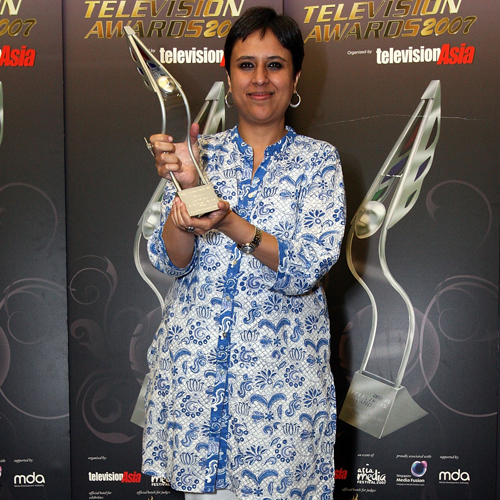 Is NDTV's goup editor Barkha Dutt joining CNN-IBN? Social Media is abuzz with rumours of senior journalist Dutt leaving Pranoy Roy-led media company and joining its main competition CNN-IBN. Network 18 -- the holding company of CNN-IBN -- was recently taken over by Reliance Industries Ltd. Two of its top editors Rajdeep Sardesai and Sagarika Ghose have put in their papers and are rumoured to join TV Today group.
While Dutt called the story about her joining CNN-IBN speculative, a senior editor at the network has confirmed that she is in the process of changing jobs. "She might put in her papers tonight," he said But staff at NDTV have been denying any such development. One editorial staff told dna: "These are all speculative rumours and internally we can confirm that she will not make the shift."
Meanwhile, ending days of speculation, Sagarika Ghose, who was deputy editor at CNN-IBN, also tweeted about quitting the Network18 group.
"Goodbye CNNIBN. God Bless!" she tweeted. In May, Reliance Industries Ltd announced that it would pay Rs 4,000 crore to take complete control of Network18, the company founded by Raghav Bahl in 1993, in the biggest takeover in India's media industry.
Additionally, editor-in-chief Rajdeep Sardesai has also put in his papers though public annoucement is still to come.
Goodbye CNNIBN. God bless!

— Sagarika Ghose (@sagarikaghose) July 3, 2014
Meanwhile, on her part Barkha Dutt tweeted saying:
Sahara story entirely speculative; they've not spoken to me.If there's ever any news at my end, you will hear it from me :-)

— barkha dutt (@BDUTT) July 4, 2014
Earlier last month, Indian Express editor-in-cheif Shekhar Gupta also quit the Express group and his position was taken over by Raj Kamal Jha. Gupta is expected to take a leadership position in India Today group.
Also read: Shekhar Gupta quits Express group: Here's what he penned in heart-warming farewell note to employees