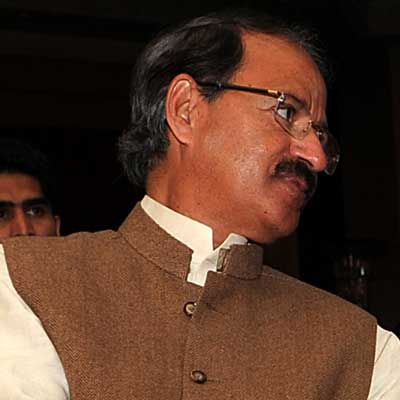 Congress leader Rashid Alvi here on Sunday said that the situation in Iraq is going to worsen because the ongoing fight there is not of the communities but of power.
"The condition of Iraq is very poor and will worsen in future. The fight in Iraq is not between Shia and Sunni but of power. Those who want power are supported by many other countries also. This situation needs to be understood and the Indian government wants safe release of all the Indians stuck there as soon as possible," said Alvi.
"I will also advise that if our government talks to both Saudi Arabia and Iran then we will definitely succeed in bringing back our Indians from there," he added.
Meanwhile, people from various Muslim communities like Jamaat-e-Islami, Majlis Ulema-e Hind and various other units gathered in New Delhi to protest against increasing terrorism in Iraq and appealed to the government to implement their policies against terrorism.
Maulana Jalal Haider Naqvi, Joint Secretary of Majlis Ulema-e Hind said that the terrorists in Iraq are not targeting any particular community, but they are killing everybody that is why today the Shias and the Sunnis have together assembled to raise our voice against terrorism.
"We have gathered here so that we can raise our voice against the killing of civilians in Iraq and we are appealing to the government of India and the United Nation to raise their voice against it but everybody is quiet. On one hand they make policies against terrorism and on the other hand terrorists in large number are killing people. But the government is quiet," said Maulana.
Iraq is confronting a major terrorist violence, especially in Mousul and Tirkit. Around 40 Indian nationals are stuck there, including Punjabi workers and few nurses from Kerala.
Iraqi Ambassador to India Ahmad Tahseen Ahmed Berwari told ANI on June 21 that the Iraqi authorities are working in close cooperation and coordination with the Indian government to evacuate Indians stuck in the Iraqi cities affected due to ongoing crisis in the country.