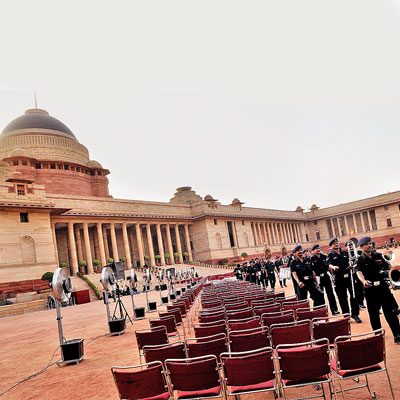 Prime minister-elect Narendra Modi may be trying to reach out to India's neighbours, but the move to invite Sri Lankan president Mahinda Rajapaksa for his swearing-in ceremony has irked his old friend Tamil Nadu chief minister J Jayalalithaa as well as ally Vaiko.
Tamil Nadu chief minister J Jayalalithaa has described the decision to invite Rajapakse as "unfortunate" and "ill-advised." She is silent on whether she will attend Modi's oath-taking ceremony at the Rashtrapati Bhavan on May 26.
Modi and Jayalalithaa have shared a bond that went beyond their political equations. Modi showered praises on Jayalalithaa at her swearing-in ceremony as chief minister in Chennai. The AIADMK chief had gone to Gandhinagar to attend Modi's oath-taking function in 2012. After the outcome of the Lok Sabha elections, in which Modi led his party to a clear mandate, and Jayalalithaa won 37 of the 39 seats in Tamil Nadu, the two had congratulated each other.
Jayalalithaa's remarks came on Wednesday within hours of BJP's ally MDMK chief Vaiko saying that the invitation to the Sri Lankan president has come as a "major jolt", as competitive regional politics came to the fore in the state yet again. M Karunanidhi's party, DMK, said Modi could have "avoided" inviting the Sri Lankan president and that he should "understand the feelings" of the people of Tamil Nadu.
Sources said Jayalalithaa and Vaiko may consider skipping the function as they were of the view that the invitation to Rajapaksa would hurt Tamil sentiments.
Jayalalithaa said the move has "deeply upset the people of Tamil Nadu and wounded their sentiments... Particularly, with regard to the relationship of the new Central government with the government of Tamil Nadu. It would have been better if this ill-advised move had been avoided."
Interestingly, the Congress' state unit virtually defended Modi's decision, saying the Lankan leader was the only option to discuss issues related to welfare of minority Tamils in the island.
"Congress has no second opinion on issues like equal political status to Tamils, implementation of 13th Amendment to Sri Lankan constitution (on devolution of powers) and probe into (alleged) war crimes. At the same time, if these have to be implemented, we have to talk to the Sri Lankan President only," TNCC President BS Gnanadesikan said.
Gnanadesikan insisted that Sri Lanka was "our neighbour" and a SAARC member therefore it was in India's interest that friendly ties were maintained with that nation. "That is diplomacy," he said.
—With inputs from agencies