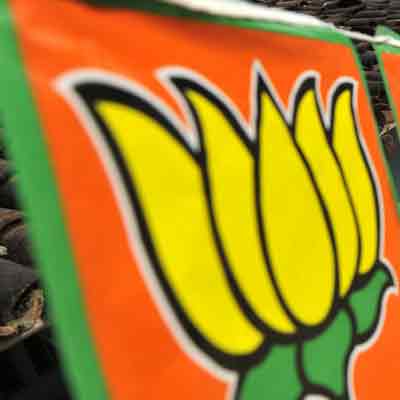 The Bharatiya Janata Party (BJP) is in talks with the Telugu Desam Party (TDP) and the newborn Jana Sena Party to form an alliance in Andhra Pradesh for the upcoming Lok Sabha and state assembly elections.
The Jana Sena Party was formed on March 14 by Telegu actor Pawan Kalyan, who is also actor and Union minister Chiranjeevi's brother.
A potential BJP-TDP-Jana Sena Party alliance will be a heady combination in Andhra Pradesh, where political emotions are running high over the Telangana split. The Congress has been made irrelevant by the Telangana Rashtra Samiti (TRS). The BJP is aware that, on its own, it cannot make a dent either in Telangana or Seemandhra.
But BJP leaders in Telangana are angry with TDP for denigrating the party's prime ministerial candidate Narendra Modi and labeling BJP "communal" but still want an alliance to save their skin in the region. Pawan, who has a huge following in both the regions, will therefore be key to the alliance. With Pawan on its combine, the TDP can swing the youth and Kapu vote bank in Seemandhra and in Telangana. As for the BJP, Pawan's presence will be a buffer and smoothen the impact.
BJP general secretary Prakash Javadekar said the alliance will be finalised within a week. The chief hiccup on the BJP's side appears to be the state BJP president G Kishan Reddy, who is against allying with the TDP. Javadekar has been sent to the state to persuafe Reddy to come around.
Pawan had a long dialogue with TDP chief Chandrababu Naidu on Monday night at an undisclosed location where both discussed ways to fight the Congress. Naidu is learnt to have had a phone conversation with Modi on the advantage of using Pawan against the Congress in both Telangana and Seemandhra; Pawan's slogan for his party is "Congress hatao, desh bachao (remove Congress, save the nation)."
Pawan, whose last film Attarintiki Daredi clocked 100 days and Rs100 crore in earnings, is scheduled to meet BJP leaders and Modi on March 20. In Delhi, he will meet BJP president Rajnath Singh, senior leaders LK Advani and Sushma Swaraj. He will later fly to Ahmedabad to meet Modi.