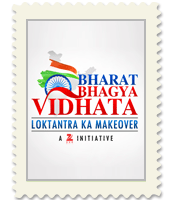 In India, you can file corruption complaints with at least three government-established bodies. Two of these three—the Central Vigilance Commission and the Central Bureau of Investigation—work in tandem.

First, there is the Central Vigilance Commission (CVC). Established in 1964, this is a central level body.
It can accept corruption-related complaints against central government employees only. Also, the Commission can only take cognizance of signed complaints i.e. it does not act on complaints that are anonymous. However, under the Public Interest Disclosure and Protection of Informer (PIDPI) Resolution, it can keep the complainant's identity a secret.

Here's a list of employee categories the Commission can accept complaints against:

• Central government ministries and departments
• Central government public sector undertakings
• Nationalised banks and insurance companies
• Autonomous organisations created through an Act of the Parliament or under the administrative control of Government of India, like All India Institute of Medical Sciences, Port Trusts and Delhi Development Authority
• Centrally administered territories including Delhi, Chandigarh, Daman and Diu and Puducherry
• Societies and local authorities owned or controlled by the Indian government

You can complain via a letter or email. You can also register your complaint online.

Then, there is the Central Bureau of Investigation (CBI). The CVC conducts its investigation through this body. But the CBI also accepts complaints independently.

You can complain by fax, post, e-mail, through a phone call, and even on the CBI website.

Then there is the state level Anti-Corruption Bureau. According to an official at the Maharashtra Anti-Corruption Bureau who did not wish to be identified, every state has its own anti-corruption bureau. He also said that their jurisdiction is restricted to the state and they can only accept complaints against state government employees.
But their website says they merely avoid taking action against central government employees to avoid duplication of work.
The Anti-Corruption Bureau accepts complaints in disproportionate assets case. It also lays traps to catch bribe-takers red-handed. All you have to do is inform them when someone asks you for a bribe.
Now, you can try making your voice heard in the struggle against corruption.
Read about anti-corruption website iPaidABribe.com now being available in Hindi