The extravagant 2014 Lok Sabha elections have concluded. The exit polls, the curtain raiser before the results, seem to show that the BJP's 'Modi propaganda' over the last one year has indeed worked in the Bharatiya Janata Party's favour.
From social media websites like Twitter and Facebook, to 3D hologram rallies, the party has gone all out to spread the 'NaMo' wave across the country. Here is a compilation of all the different styles of propaganda used by Narendra Modi.
Social Media: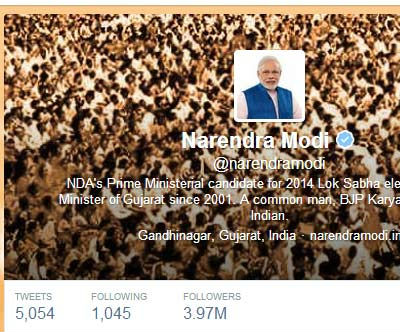 Twitter, Facebook, Google+, Youtube, Tumblr, Pinterest, Flickr, Ipad/Iphone/Android applications you name it and Narendra Modi is there! On Twitter, Modi has 3.97 million followers, a swooping 8 digit number, which hardly any politician has ever achieved. The website created for him; www.narendramodi.in is enticing as it provides eye-catching facts and graphics. The most interesting part is that you can actually hear Narendra Modi's rallies in your own native language.
3D Hologram Rally: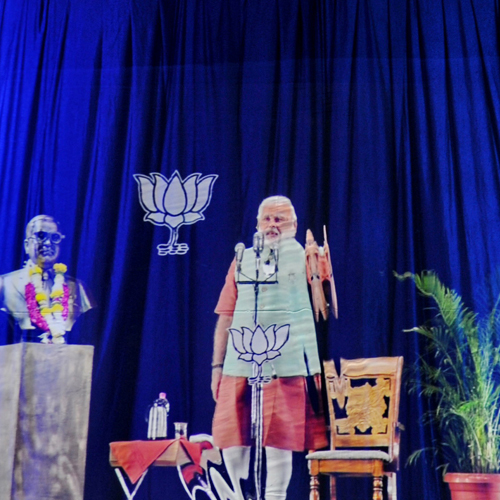 Keeping up with the technology, Modi started a new trend; '3D Hologram Rallies'. According to their website this allows him to hold a 100 rallies simultaneously. He appeared in his holographic avatar in over a 1000 rallies. The innovative efforts being made to attract voters, stirred an excitement amongst the masses.
NaMo Merchandise:

The NaMo online store, Narendra Modi merchandise that is cheap and easily available. T-shirts, mugs, stationary and even personalised Modi pen drives. Many private distributors, seeing the market trend have gone ahead and branded their own products with the NaMo tag. In Varanasi itself, bricks were being sold with 'NAMO' engraved in them. And a Banaras restaurant had rotis being served with "Ab ki baar, Modi Sarkar" stamped on them.
Chai pe Charcha: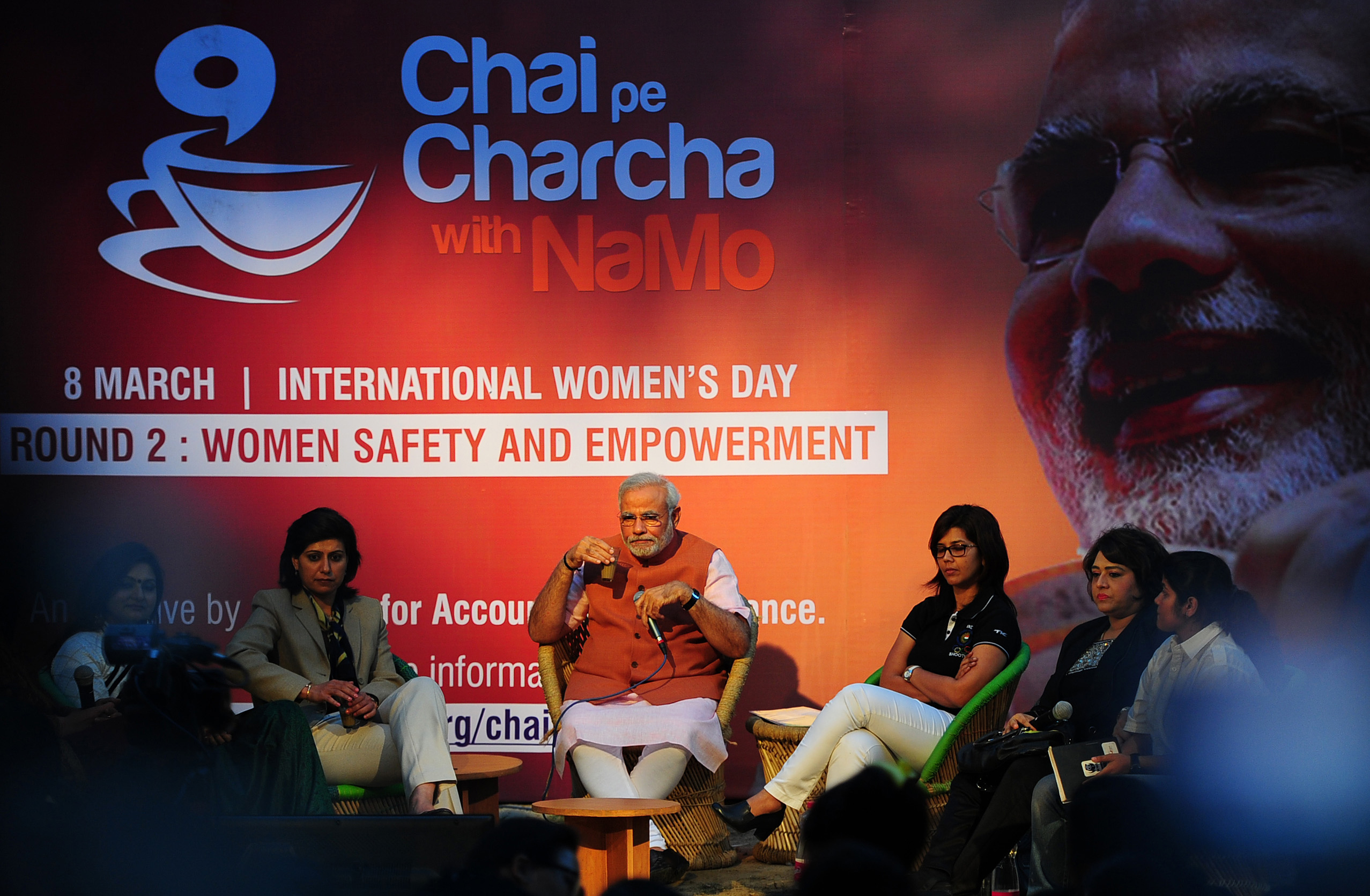 A political twist to the scandalous Koffee with Karan, the Chai pe Charcha was another medium used to propagate the Modi views. Modi conducted discussions with people at a tea stall through satallite, DTH, Internet and mobile. This was yet another promising and innovative campaign making the most of his roots as a chaiwallah.
Bharat Vijay Rallies: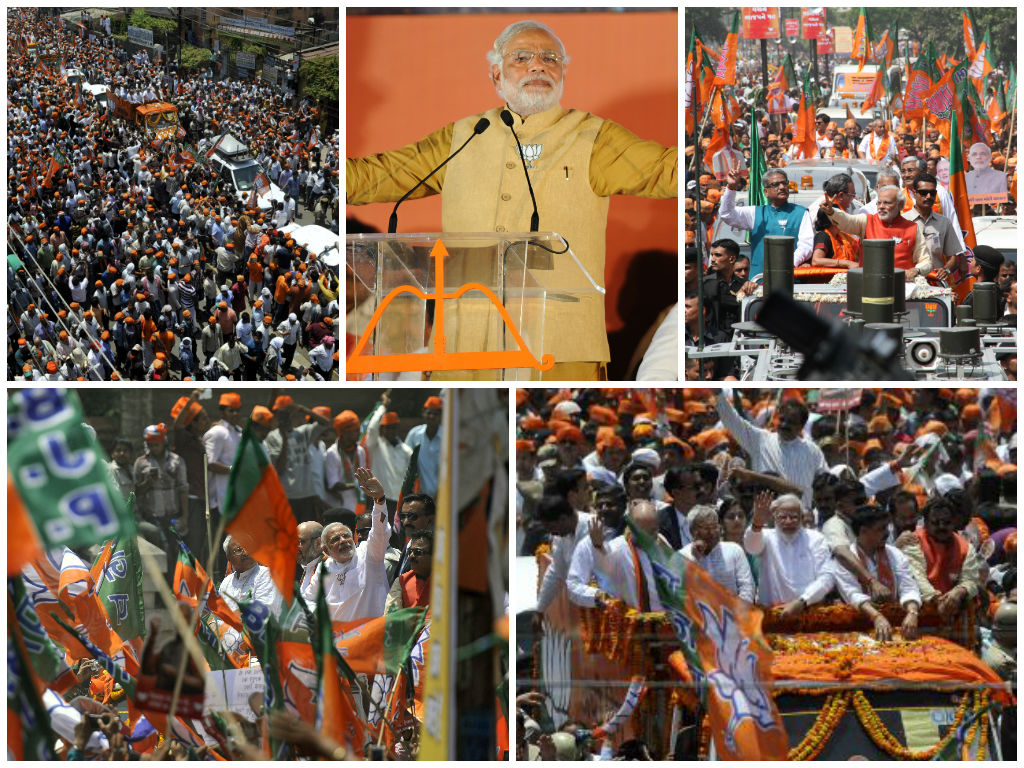 Bharatiya Janata Party carried out the usual election rallies with a proffesional twist. event management companies, advertisement firms were all brought in to make the campaigns more creative and impactful. They were organised like a corporate event with the party employing all the tools to reach out to the voters. He is known to have held 437 rallies, 5827 events, covering almost 3 lakh kilometers.
TV/Newspaper Advertisements:
Who doesn't know about catchy phrase "Ab ki bar, Modi Sarkaar"? we have heard it about a million times now, playing between almost all our favourite TV shows. The newspapers will suddenly start to look different as no more will a page long advertisement of Modi will be flashing in our eyes. And with all these attempts of propaganda, modi has in fact stolen the limelight of every other national news reported.
It seems that the Bharatiya Janata Party candidate has left no stone unturned, no propaganda medium unexploited. We are just a day away from finding out whether all this effort will pay off. In this Lok Sabha elections time period, Modi has made many followers and many critics too, but one cannot deny the enticing flavour of propaganda that he has brought in this election season.