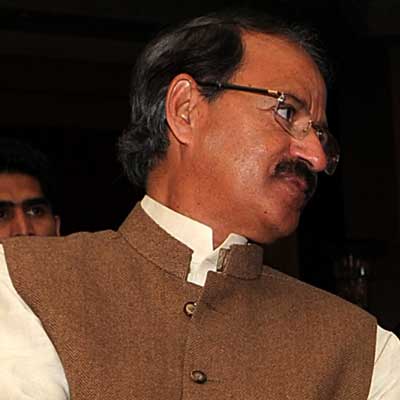 Congress leader Rashid Alvi on Sunday said that the government doesn't want to appoint a Leader of Opposition (LoP) in the Parliament so that they don't have to take any suggestion from the Opposition.
"There are many constitutional authorities who are appointed after taking the view of the Leader of Opposition, if there is one. The Government doesn't want to listen to suggestions from the Leader of Opposition. This will not strengthen the democracy or the country. It's in the welfare of country to appoint a LoP."
He further added, "The government thinks that if a LoP is appointed then for everything they will have to take advice from the opposition. It wants freedom to make choices on its own," said Naqvi.
Talking about the 10% rule, Naqvi said that there is no hard and fast rule as such, we have 44 MPs and we should think about what works best for the nation.
The Congress has 44 MPs and 59 along with its allies in the Lok Sabha. But according to rule book, a party must have at least 10% or 55 MPs, to be considered eligible for the position.
The Congress and its allies have demanded to get one of their leaders designated as the leader of the opposition.
However, it is expected that the Speaker's final decision will be in accordance with the rule book. She is likely to give her ruling before the commencement of the Budget session.