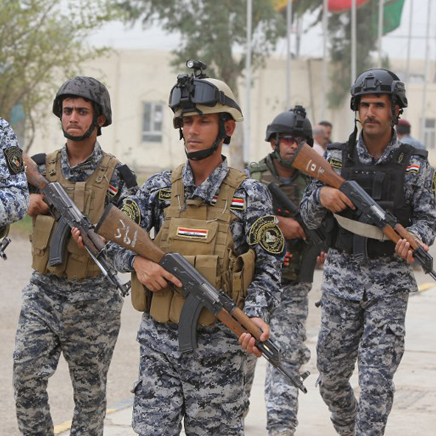 Ministry of External Affairs (MEA) spokesperson Syed Akbaruddin on Friday said that the central government is attaching prime importance to Indian nationals in Iraq, and indicated that the government has received information that those Indians who have been abducted are safe.
"The issue of Indian nationals in Iraq continues to be a matter of high priority for the entire Government of India. Prime Minister has just concluded chairing a meeting, of senior ministers, these include the Home Minister, the External Affairs Ministers, the National Security Advisor, the heads of Indian agencies as well as senior foreign service officials," he said.
"This was a meeting to review the entire dimensions of the issue, taking into consideration all facts that we all have now available with us, as well as piecing together the information which is flowing from various actors.
This information is not coming from one source, but from a multiplicity of sources. I can now indicate to you, we have now information that the Indian nationals who have been abducted remain safe," Akbaruddin added.
He also stated that arrangements were made to help those Indians to return home who had monetary issues. "Any Indian national who desires to return, but does not have money for the fare, will be assisted by the Indian community welfare fund in Iraq. What I am telling you is all about Iraq, and not global," he said.
"We have informed all our missions in the region to discuss this matter. Our officials have had meetings with a number of Iraqi officials at various levels," he added.
"Electricity and food arrangements have been made in the hospital, we remain in touch with 46 Kerala nurses in Iraq. 16 Indian workers have already been brought to Baghdad and travelled out of the country," Akbaruddin further added.
Several Indians have been stranded in different parts of Iraq, which is facing a grave danger to its very existence.
The fanatic Islamist organisation ISIS has taken charge of Iraq's second largest city Mosul. It has committed terrible atrocities and is now moving towards the national capital Baghdad to overthrow the elected government.
According to an estimate, thousands of Indians are working in oil and construction industry across Iraq. There are many Indians, who are working in the healthcare sector. Iraq is witnessing serious strife with militants, backed by Al-Qaeda, capturing various cities and marching towards Baghdad.
The Ministry of External Affairs (MEA) on Wednesday had confirmed that 40 Indian workers working with Tariq Noor al Juda construction company in Iraq have been abducted.