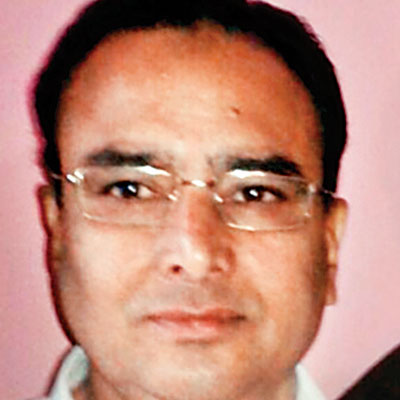 A 56-year-old goldsmith has created history by becoming the first registered organ donor of the restive Kashmir Valley.
"I want to save precious lives even after my death. It will be my biggest contribution towards humanity," said Showkat Ahmad Zarabi from Srinagar.
A resident of Botashah Moholla Lal Bazar, Zarabi, got inspired for organ donation after hearing about cadaveric transplantations in the media.
"I approached the Sher-e-Kashmir Institute of Medical Sciences and expressed my desire to donate my organ after death. I appeal other people to donate their organs and save precious lives", said the father of four.
Zarabi said he went ahead with the decision after doctors assured him that it is permitted in Islam.
Lack of awareness, inhibition and public mindset are major hindrance for organ donation in the Valley despite.
"We need 200 donors every year which can save nearly 1,400 lives. We hope that more and more people will come forward for organ donation", Dr Showkat A Zargar, director SKIMS told dna.
Experts say a person can help nearly eight people by donating his organs after death. A person can donate both organs and tissues. Under laws, organs of only brain dead people can be used for transplantation.
SKIMS has launched a massive campaign to motivate people for organ donation. "The programme is showing results. People are coming forward to know more about the issue," he said.
Dr. Khursheed Banday, professor Nephrology department, said SKIMS issues the donor cards to those willing to donate their organs after proper medical examination. "We have evolved a proper mechanism to facilitate such patients," he said.