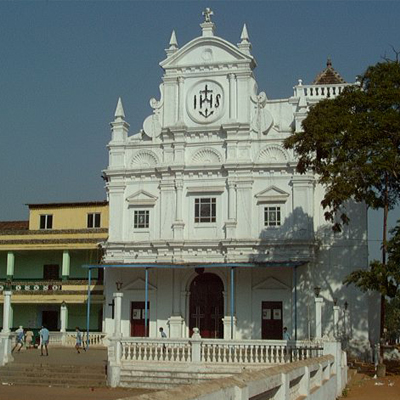 Goa's influential Roman Catholic church wants its followers to both pray and actively engage in the political process to elect parliamentarians who will work for the good of the country.
In a circular issued Saturday, the Archbishop of Goa and Daman, Filipe Neri Ferrao, exhorted Goa's 26 percent Catholics to start a prayer campaign to internally think and choose the best possible elected representative for the state.
The circular also calls active political participation as the "compelling need" of the times we live in.
"It should make us constantly aware of our duties and responsibilities as citizens who not only cast their vote, but also actively participate in the political life of our state. This is indeed a compelling need of the present times," the circular says.
The circular comes a few days after a social organization backed by the Church issued a stinging critique of Goa Chief Minister Manohar Parrikar and the Gujarat chief minister, accusing both the Bharatiya Janata Party (BJP) leaders of misgovernance.
The Church, during the last assembly elections, had a cosy relationship with the BJP, which eventually proved helpful for the saffron party helping it win an unprecedented simple majority in the 40-member Goa legislative assembly.
In Saturday's circular, the Church has reminded the Catholic faithful to fulfil "their solemn duty of exercising their franchise with a sense of responsibility to oneself and to our beloved nation, so that we may have a government which will uphold the principles of democracy, secularism, human rights, freedom of conscience...as enshrined in the Constitution of our nation".