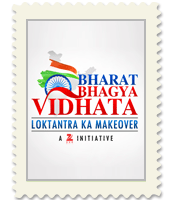 Globalisation has only exacerbated economic inequality in India and women are the worst sufferers of the lot said Vandana Shiva. Speaking with guest anchor Divya Jaitly on Zee Media's Bharat Bhagya Vidhata's 'Ek Naari Aisi Bhi' show, environmental activist and anti-globalisation author Vandana Shiva reckons the need to give preference to Indian companies over multinational firms.

"Post globalisation, preference is given only to the international markets and as a reason to this Indian markets, companies and labourers are suffering without exposure and opportunities," claimed Shiva.
Indian women are worst sufferers of growing income disparities.

"The grim reality is that majority of Indian women who were already not allowed to have any say in the day-to-day affairs were pushed to suffer even more in the name of low wages," added Shiva.

Not surprisingly, according to the National Sample Survey (NSSO) men are paid more than women. At the national level, average wages earned by regular wage/salaried employees is Rs 396 per day (Rs 299 in rural areas and Rs 450 in urban areas).

Shaina NC, treasurer of the Bhartiya Janata Party (BJP) - Maharashtra took a different stand on the issue. She said, "Economic disparity alongside gender disparity is rising in the country as despite completing 66 years of independence, Indian women are still subjected to the age-old social stigma."

Most women accept the current male-dominated social order as natural.

"Deep inside our hearts most of us strongly believe that women can never be equal to men," Shaina further added.

Reports by many international organisations like World Bank and International Labour Organisation (ILO) indicate growing disparity between men and women not just in the workforce but also in the field of education.

According to ILO, India's labour force participation rate for women fell from just over 37 per cent in 2004-05 to 29 per cent in 2009-10. What's even worse, India was ranked 11th from the bottom in female labour force participation among 131 countries.

Similarly, according to World Bank, the ratio of female to male enrollment in secondary school and female to male literacy rates (ages 15-24) were marked worst amongst BRICS nations.

Ironically, even the glamour industry exhibits a strong male preference.

Bollywood singer and composer, Shibani Kashyap said, "It is said that an art and an artist cannot be subjected to biases but unfortunately that's not true. Most of the female artists suffer from strong male dominance in the glamour industry and I am a sufferer too."

Ek Naari Aisi Bhi airs at 10:00 pm every Wednesday on Zee Media channels.