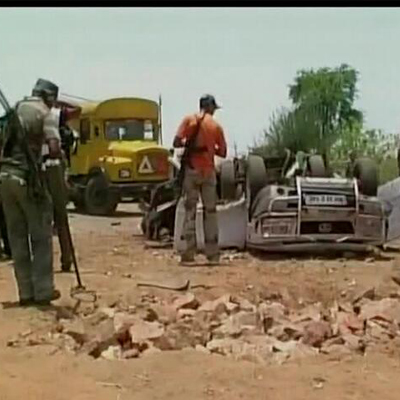 Four Maoists, including a 'commander' rank cadre, were arrested while two other Maoists, carrying a reward on their heads surrendered in the insurgency-hit Bastar region of Chhattisgarh today, the police said.
A hardcore Maoist was apprehended while he was trying to flee into the forests under Bayanar police station limits of Kondagaon district, Additional Superintendent of Police Surjit Atri told PTI. Since yesterday, a joint squad of the Chhattisgarh Armed Force (CAF) and the district police force was on a combing mission in Bayanar, located around 300 km away from the state capital.
At Kejang Ghodapara village they spotted a suspect fleeing into the dense forests after which they chased and arrested him, the ASP of Kondagaon said. The arrested Maoist was identified as 'Raiju' alias Vinod (30), Jan Militia commander of the Kejang Janatana Sarkar group of the outlawed Communist Party of India (Maoist), who has been involved in several incidents including attacks on polling party, murder, attacks on security forces and others since 2003, Atri said.
A muzzle loading gun, pressure bomb, tiffin bomb, wire, couple of detonators, Maoist uniforms, literature, posters, banners and commodities of daily use were recovered from the area, he said. Whereas, two Maoist cadres namely 'Jaitram' alias Suraj Mandavi (30) and Kileram (35) surrendered to Kondagaon police in the district, the official said.
The surrendered Maoists were frustrated with the exploitation and atrocities by senior cadres on them as well as on the villagers, he said.