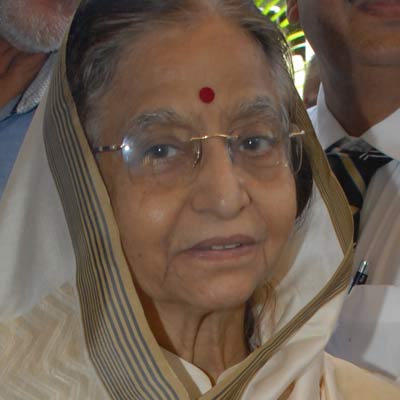 Former President Pratibha Patil's brother has been named as an accused in a murder and conspiracy case that dates back to 2005.
A court in Jalgaon, Maharashtra, has named Gajendra Narayan Patil, the younger brother of Pratibha Patil, and former MLA Dr Ulhas Patil in the murder of a Vishram Patil. Vishram Patil was found hacked to death in September 2005.
In a TV news channel interview, the victim's wife, a witness in the case, has alleged that the president's brother was a mastermind in the murder conspiracy. She had earlier said that her husband was murdered due to political rivalry.
In 2007, she had accused Pratibha Patil, who was then the Rajasthan Governor, of influencing the investigation in order to shield her brother in the case.
Gajendra Narayan Patil is a top Congress leader from Jalgaon.