Four ministers in former CM Kiran's cabinet set to join Chandrababu Naidu's TDP.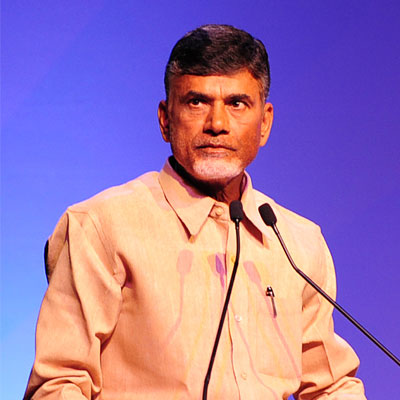 Desertion and defection appeared to be the order of the day on Monday. After Lalu Prasad Yadav lost his men to Nitish Kumar in Bihar, news came in of four Andhra Pradesh Congress leaders moving to Chandrababu Naidu's Telugu Desam Party with an eye on the 2014 general election.
While former mines minister Galla Aruna Kumari has already met Naidu, former infrastructure minister Ganta Srinivas Rao, former law minister Erasu Pratap Reddy and former minor irrigation minister TG Venkatesh were expected to meet the TDP chief on Monday, but the meeting was postponed. For Rao and Venkatesh are both former TDP ministers, so joining the party again would be akin to home coming for them.
Galla Aruna Kumari had participated in a TDP meet last fortnight. Her son, Jayadev Galla, honcho of Amara Raja Batteries, has declared that he will contest the Guntur Lok Sabha seat as a TDP candidate.
The former state ministers' move, which follows the passage of the Telangana bill in the Parliament last week, is a setback to the Congress and particularly to former Andhra Pradesh chief minister Kiran Kumar Reddy, who has himself resigned from the Congress to form another political party.
Kiran, meanwhile, has moved into his brother's five-storey building from where he is holding negotiations and discussions with his supporters. The 53-year-old, former Ranji cricketer is set to float a new political party to fight for the samakyandhra cause which lost its battle in the Parliament. But a gradual loss of support for the samakyandhra campaign has already caused a setback to the Kiran camp in forming a party for the 10 districts of Seemandhra region. The factor was further amplified on Monday when just seven MLAs and three ministers from Seemandhra region attended the meeting called by Kiran to discuss future plans for the Seemandhra party. On the day of his resignation, he had the support of 12 ministers and 40 MLAs. Kiran still enjoys the support of six expelled Congress MPs. L 'pepper spray' Rajagopal, Sabbam Hari, V. Arun Kumar, Sai Pratap, Harsha Kumar and R. Sambasiva Rao, and state ministers S. Sailajanath, P. Satyanarayana and Parthasarthi held prolonged sessions with Kiran over the weekend.