Jaitley for shifting bank bad loans to asset reconstruction firms and beefing up debt recovery tribunal strength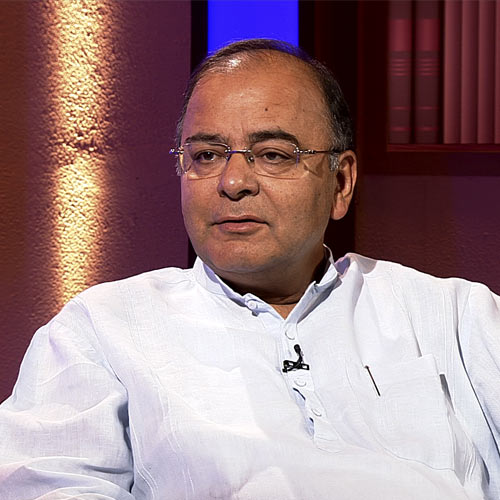 Non-performing assets (NPAs) of banks estimated at over Rs 2 lakh crore seem to be top on finance minister Arun Jaitley's agenda. Jaitley is weighing various options such as shifting the bank NPAs to asset reconstruction companies on a wider scale, and sweeping changes in the Debt Recovery Tribunal's (DRT) legislation, making the dispensation of cases time-bound.
Jaitley, after his meeting with the Department of Financial Services secretary Gurdial Singh Sandhu, also asked officials to expedite the new bank licences and ensure adequate capitalisation of the banks.
Post the meeting, Sandhu said, "Various measures to address the issue have been discussed. The first one being change of management of such NPA companies."
"Secondly, we need to make certain changes in the DRT legislation. Cases need to be dispensed in a time-bound manner. We need to see whether there could be multi-member DRTs," Sandhu said.
The total stressed assets of the public sector banks is Rs 2.09 lakh crore. The All India Bank Employees Association recently announced a list of public sector banks having a total of Rs 70,000 crore of NPAs.
In the meeting, Jaitley asked the mandarins to ensure that the banks remain fully capitalised and to also speed up the procedure for issue new bank licences.
The department of financial services would also create a road map for capitalisation of banks. "Basel III norms need to be adhered to before March 2019. We have to provide them capital. The options of raising money are government funding and the banks exiting from non-core businesses," Sandhu said.
The government is also in the process of forming the guidelines for banking licences.
The idea of differential banks such as bank for payments, wholesale bank for infrastructure funding, retail bank and local area banks is also being considered.
Jaitley also held separate deliberation with revenue secretary Rajiv Takru on goods and services tax. It is believed that Jaitley would call a meeting of the state finance ministers to carry on the stalled talks on the issues concerning GST.