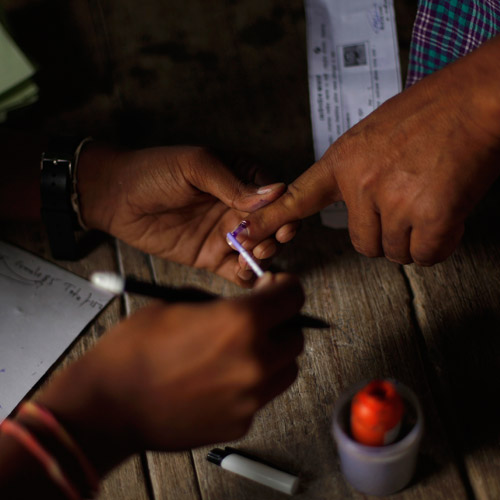 These figures provided by the CNN-IBN exit poll predictions clearly indicate that the BJP is going to be victorious in these 3 states. In all 3 states the BJP vote share is increasing by a considerable percentage.
In Haryana, according to the CNN-IBN exit poll predictions-the BJP-HJC is projected to win about 38% of the vote share which is a jump from 22% in 2009.Congress is to fall to 24% vote share in 2014 from a 42% in 2009.Indian National Lok Dal to jump from 16% in 2009 to 20% in 2014.AAP will be at a meager 4% vote share.
The BJP seems to winning the majority share in this state.
In Uttarakhand, the contest is predicted to be a straight fight between the BJP and Congress.BJP jumps to a whopping 49% in 2014 from 34% in 2009. Congress which won all 5 seats in 2009 fell to a vote share of 38% from 43% in 2009.BSP falls to only 7% from 15% vote share in 2009.
Himachal Pradesh, a traditional seat for the BJP,it is to remain stable at a 51% vote share and it had 50% in 2009.Congress to fall to 37% from a 46% in 2009.