In an exclusive interview with iamin.in, Girri says that he would work towards making East Delhi a model constituency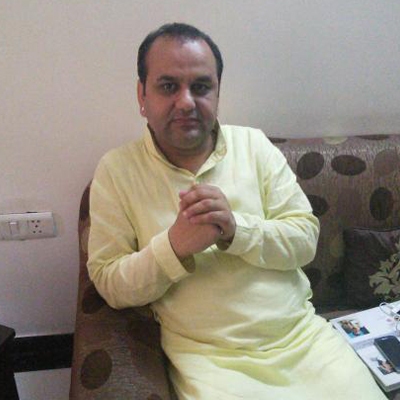 A soft-spoken leader with charismatic persona, BJP leader Maheish Girri who won the East Delhi Lok Sabha Constituency is ecstatic after trouncing Mahatama Gandhi's grandson Rajmohan Gandhi of the Aam Aadmi Party by nearly 2 lakh margin.
In an exclusive chat with iamin.in, Girri reveals that he derives his strength from his spiritual guru Sri Sri Ravi Shankar and Art of Living has had a huge impact on the way he leads his life. He is of the opinion that under the leadership and guidance of the four-time CM of Gujarat Narendra Modi, the BJP will flourish.
While sitting at his residence in Vivek Vihar, through iamin.in, he thanked all the people of his constituency who believed in him and voted for him and said that this historic win is the victory of the nation. He also described Modi as a 'Man with a Mission'.
''I always wanted to work for the betterment of the society and I am grateful that people have elected me as their representative. I will fullfill all the promises that I have made to the people and try to live up to their expectations. I will work towards making make East Delhi a model constituency,'' said Girri.
On asking about his plans on infrastructural development in the constituency, he pointed that it's a long term plan and cannot happen overnight. He pointed that his major concern is providing the basic amenities to the people such as food and shelter and ensure that no one sleeps on an empty-stomach here.
On the hindsight he also highlighted that he would work towards making the society lively and people happy by working towards developmental goals. The other areas where I would focus on are the issues of employment, safety of women and senior citizens, literacy, homes for slum dwellers, traffic snags, roads and sewage,'' he added.
Girri asked for cooperation from the people and assured them that within 5 years he will complete all his planned developmental goals.