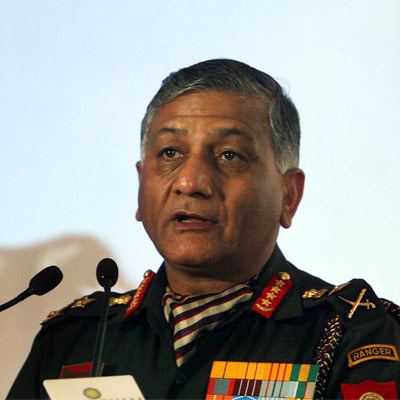 Former Army Chief Gen V K Singh, who is the BJP candidate from Ghaziabad in Uttar Pradesh, will file his nomination tomorrow giving his date of birth as May 10, 1951, a date on which he failed to succeed in the battle with the government in the Supreme Court.
"As per the law of this country, it is the high school certificate which is used as the proof for your age and it applies in my case also. I will be mentioning my high school certificate date of birth in the nomination papers," he told PTI here.
He also attacked his AAP rival Shazia Ilmi over her tweet questioning his date of birth saying the she should first know the law of the country before putting out such tweets.
Gen Singh was engaged in a long-drawn battle with the government claiming May 10, 1951 as his date of birth but it was rejected. But the government maintained that it was May 10, 1950. The Supreme Court did not come to his aid in the battle.
Had the government accepted his claim, he would have got 10 more months as Army Chief and retired in March 2013 instead of May 2012.
This would have also upset the line of succession in the Army.