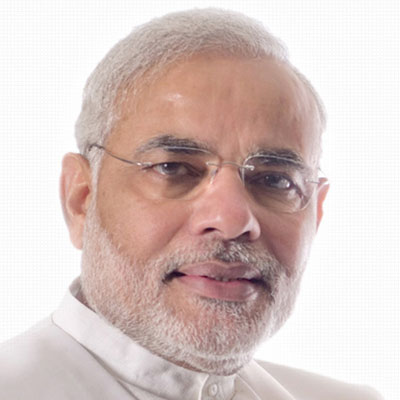 Early trends show BJP ahead in 69 seats in UP Lucknow
Latest poll trends from Uttar Pradesh today placed BJP ahead in 69 out of 80 seats in an unprecedented surge for the saffron party which had won only nine seats in the previous Lok Sabha polls. If the trends continue, BJP will surpass its best ever tally of 57 of 85 seats in the then undivided state of UP in 1998.
BJP's Prime Ministerial candidate Narendra Modi is ahead by 7,299 votes in Varanasi over his nearest rival AAP chief Arvind Kejriwal while Congress Vice-President Rahul Gandhi is leading by 1,912 votes over his nearest rival BJP's Smriti Irani in Amethi after first round of counting of votes.
RLD Chief Ajit Singh is in third position in Baghpat where BJP's Satyapal Singh, a former Mumbai Police Commissioner, is leading while Samajwadi Party's Mulayam Singh Yadav is in the second spot in Azamgarh where BJP's Ramakant Yadav is ahead. Congress President Sonia Gandhi was leading in Rae Bareli.
Other important candidates leading include BJP President Rajnath Singh from Lucknow, Varun Gandhi from Sultanpur, Kalraj Mishra from Deoria, Maneka Gandhi from Pilibhit, Yogi Aditya Nath from Gorakhpur and Hema Malini from Mathura. Samajwadi Party's Dimple Yadav, wife of Akhilesh Yadav, is leading from Kannauj.
Riding on the aspiration of making the son of the soil - Narendra Modi - the prime minister, it seems Gujarat has favourably voted for BJP as the party is leading in all 26 seats in the state.
Early trends show BJP is leading in all the seats, but there is some fight on two seats with Congress candidates. BJP's prime ministerial candidate Narendra Modi has so far got 4,32,446 votes and is leading by over three lakh votes against his nearest Congress rival Madhusudan Mistry, who has polled 1,30,937 votes, in Vadodara.
Veteran BJP leader L K Advani is also leading from Gandhinagar seat. The two seats where neck-and-neck fight is on between BJP and Congress are Sabarkantha in North Gujarat, where Shankarsinh Vaghela of Congress is contesting, and in Anand, where Union Minister Bharat Solanki is contesting.
Bharatiya Janata Party (BJP) prime ministerial nominee Narendra Modi was leading by 1.68 lakh votes over his Congress rival Madhusudan Mistry in Vadodara on Friday morning. Initial trends showed Modi getting 2,34,647 votes, while Mistry had acquired 66,531. Modi is also contesting from Varanasi in Uttar Pradesh where he is facing Aam Aadmi Party leader Arvind Kejriwal and Congress MLA Ajay Rai.
BJP prime ministerial candidate Narendra Modi, who is camping in his home state, will hold roadshows Friday as poll results showed a sweep for his party. "Modi will be in Gujarat Friday. He will hold thanksgiving meetings in Vadodara, Ahmedabad and Gandhinagar," a senior Gujarat government official told IANS. Modi, the Gujarat Chief minister, led an agressive election campaign, holding over 440 rallies, 5,000 public contacts programmes and travelled 300,000 kms. Initial trends are showing a clear sweep for the BJP.