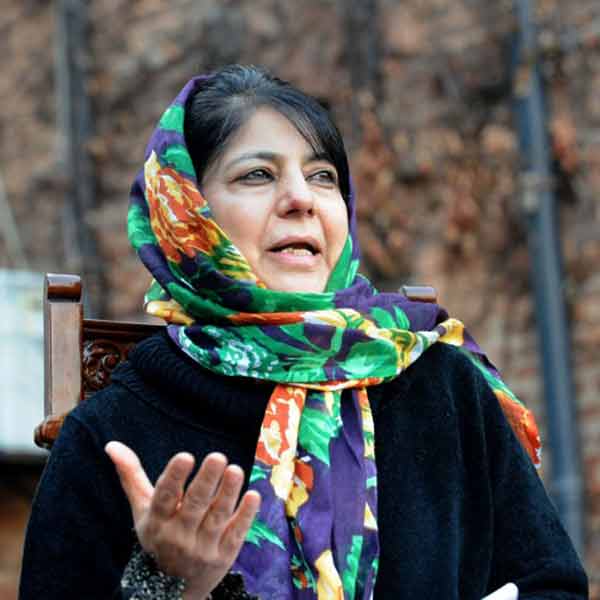 Jammu and Kashmir has a total number of 19 candidates contesting in the Lok Sabha elections and does not include a single female candidate as per EC's list.
In a shocking turn of events, PDP president Mehbooba Mufti was categorised as a 'male' in the electoral rolls. As per the list, she has been identified as a man with two daughters, whereas in reality, she is a single mother who represented this constituency in the Parliament as well.
She is contesting from south Kashmir Anantnag and has been a lawmaker since 1996.
PDP members laughed over the gender change of their leader, a senior member of the party said such things have been happening for a long time. "It might surprise you that a former deputy chief minister had to move an application to the district officers suggesting his family's name should be deleted from the BPL list," a leader told Economic Times.
Election officials rubbish the matter and say that such errors are clerical and rectifications follow up afterwards.
Jammu and Kashmir has a total of 6 constituencies and the polling is divided into five phases. A total number of 69,33,118 voters will participate in the Lok sabha elections from the state.
Below are some tweets:
Mehbooba mufti is father of her daughters, ! If you believe electoral voter roll @ibnebattuta #Kashmir

— saahil suhail (@SaahilSuhail) April 7, 2014
@vishmanve12 oh dear...:) not sure Mehbooba will like being called a man :) @calamur

— Sunanda Vashisht (@sunandavashisht) April 10, 2014
Also read: No women leaders for Jammu in Lok Sabha elections that kickstarts on April 10