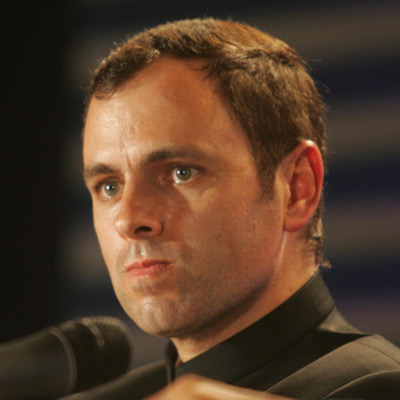 Jammu and Kashmir CM Omar Abdullah has become the first to lash out at the new Narendra Modi government over its stand on Article 370, dramatically claiming that either Article 370 would exist or Jammu and Kashmir would cease to exist as part of India.
Minister of State in the Prime Minister's Office (PMO) Jitendra Singh had sparked off a controversy on Tuesday by stating that the Narendra Modi government was open to debate on Article 370 in Jammu & Kashmir,while making it clear that efforts would be made through this exercise to "convince" the "unconvinced". Omar Abdullah, responding to the pronouncement, angrily Tweeted:
So the new MOS PMO says process/discussions to revoke Art 370 have started. Wow, that was a quick beginning. Not sure who is talking 1/n

— Omar Abdullah (@abdullah_omar) May 27, 2014
He didn't stop there:
Mark my words & save this tweet - long after Modi Govt is a distant memory either J&K won't be part of India or Art 370 will still exist 2/n

— Omar Abdullah (@abdullah_omar) May 27, 2014
Abdullah then went on to explain his stand concisely:
Art 370 is the ONLY constitutional link between J&K & rest of India. Talk of revocation of not just ill informed it's irresponsible. 3/3

— Omar Abdullah (@abdullah_omar) May 27, 2014
Scrapping of Article 370 has been a key element of the BJP manifesto, not just in the 2014 general elections but even in previous Lok Sabha elections. With 3 seats in Jammu and Kashmir and 282 seats overall, the BJP feels more empowered to take the issue forward.
Jitendra Singh said that "It is his (Narendra Modi's) intention and that of the government is that we have a debate so that we can convince the unconvinced about the disadvantages of Article 370". He went on to add, "If we do not have debate and discussion how would you be able to tell those who have been unable to understand what they have been deprived of on account of Article 370?"
Clearly though, the path forward will not be simple for the BJP-led NDA government, even with its full majority.