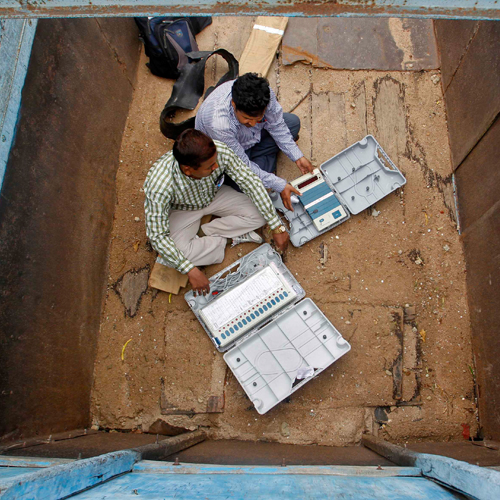 The Election Commission appointed a special observer on Saturday to oversee polling in Varanasi constituency, from where Bharatiya Janata Party (BJP) prime ministerial candidate Narendra Modi is contesting the Lok Sabha elections.
The commission has appointed IAS Officer Pravin Kumar of Tamil Nadu to ensure free and fair polling in the constituency.
The decision comes after the BJP had accused Varanasi District Magistrate Pranjal Yadav, who had declined permission to Modi for holding a rally in the constituency, of partisanship.
The Varanasi constituency goes to polls in the last phase of the Lok Sabha elections on May 12. The constituency will witness a battle between Modi and Aam Aadmi Party (AAP) chief Arvind Kejriwal.