All financially viable projects need to be funded through market borrowings, says planning commission committee.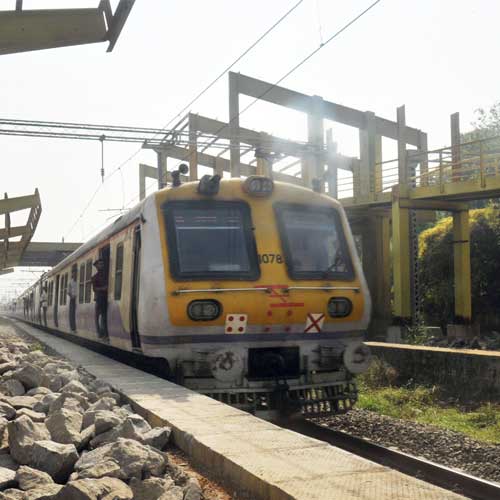 The finance ministry and the planning commission have made it clear to the ministry of railways that it has to raise funds on its own to fund its investment and expansion plans.
The two have advised the railways to tap market sources to raise funds to boost its infrastructure.
A committee constituted by the planning commission last month has recommended that all financially viable projects of the railways need to be funded through market borrowings. This has been conveyed to top ministry officials at a meeting on Thursday.
The committee is expected to submit its report to the prime minister's office (PMO) by the end of this month. The committee — under the chairmanship of planning commission member BK Chaturvedi — was set up by the PMO to suggest innovative funding models for the railways.
"The railways is not able to launch or complete projects due to lack of funds. We have suggested that it should borrow money from the market for financially viable projects," said a senior planning commission official. Initially, electrical, signalling and railway construction projects have been identified for market borrowings.
The move essentially means that the Indian Railway Finance Corporation (IRFC) — the fund-raising arm of the Indian Railways — will have to pull up its socks as the requirements will be colossal compared with what the IRFC has been doing to date. Against a target of Rs15,000 crore in 2012-13, the IRFC could raise only Rs6,500 crore by issuing tax-free bonds. This year too the corporation has lined up a Rs10,000-crore fund raising via tax-free bonds.
Compare this with the mega requirements of the Indian Railways. As per the Vision 2020 document laid by former rail minister Mamata Banerjee in December 2009, the railways requires Rs14,00,000 crore investment till 2020 to sustain the growth of both freight and passenger. This translates into Rs1,40,000 crore investment annually.
In the first four years of the presentation of the Vision 2020 document, the ministry has failed miserably on targets. The railways envisaged that at least 64% of the Rs14,00,000 crore requirement will come from freight and public private partnership. The ministry is still to evolve the model contract for PPP.