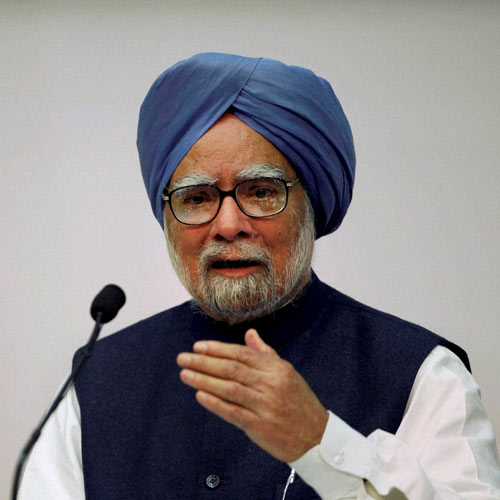 With general elections round the corner, the UPA government has little to show on its report card as achievement. Perhaps this is the reason the prime ministers' office (PMO) has asked the planning commission to prepare a report card of the government's 15 flagship schemes till April 2012 (end of 11th plan).
Interestingly, the exercise is being done at a time when the government is supposed to produce a mid-term review of its 12th plan which will enter into 3rd year of its implementation in March-April 2014. The Planning Commission presents mid-term review of the five year plan in the middle of the third year. It takes about six months for the exercise to be completed as various inter-ministerial committee's look at the performance under various sectors.
"We have got the instruction of producing a report card of the flagship schemes. The prime minister will launch small booklets on the performance of these schemes ahead of general elections," said an official in the Planning Commission.
Six of the 15 flagship programmes of the UPA are targeted at rural areas, focussing on employment, health, development, water, housing and electrification. The Mahatma Gandhi National Rural Employment Guarantee Scheme (MGNREGS), the National Rural Livelihoods Mission (NRLM) and the Indira Awas Yojana (IAY).
The UPA government had launched its flagship schemes to promote inclusive growth in the country.
While the government should include the performance of the flagship scheme for 2013 as well, according to sources in the commission, 2013 has not been a good year in terms of performance of these schemes.
The 12th plan document had presented three growth scenarios ranging from 'strong inclusive growth, 'insufficient action' and 'policy logjam', where the first scenario meant a growth of 8.2% while the second and third meant 6 to 6.5% and 5 to 5.5% growth respectively. Due to fiscal constraints the government was forced to cut back its budget for the flagship schemes. The high profile rural job providing programme , MNREGA was given no increase in its budget and was given only Rs 33,000 crore , while the Pradhan Mantri Gram Sadak Yojna's budget saw a decline of 12% decline in its allocation for 2013-14 at Rs 21,700. However, fiscal tight fiscal situation has stopped the government from spending even the allocated amount for these schemes leading to bad performance of the UPA's welfare schemes.