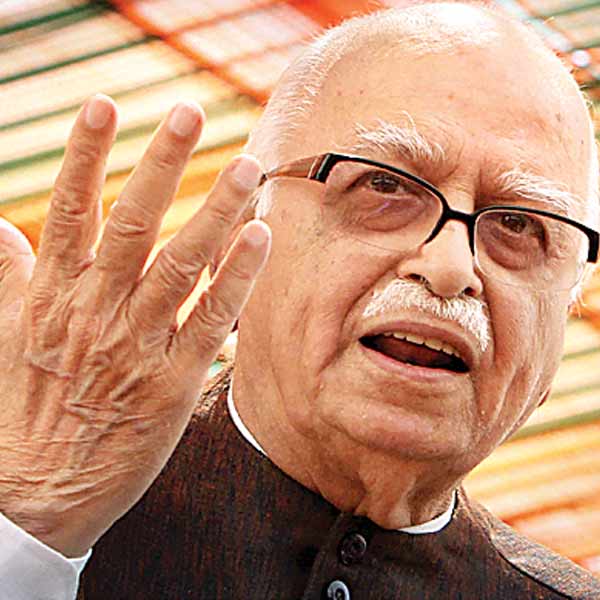 BJP leader LK Advani Thursday described as "disgraceful" the unprecedented disruptions in parliament during which one expelled Congress MP used pepper spray in the Lok Sabha.
Advani said the incident was a disgrace not only for the government but also to parliament.
"The government is going ahead with the controversial (Telangana) bill by suspending MPs. This is clearly not the way of running parliament," he said.