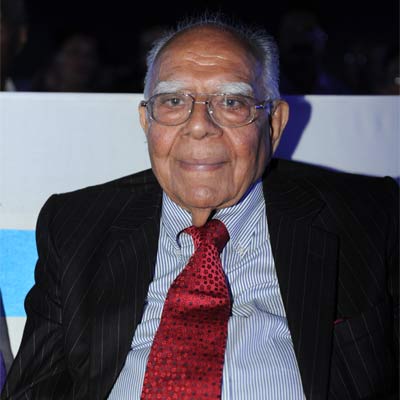 Noted lawyer Ram Jethmalani, who has challenged his expulsion from BJP, on Friday told the Delhi High Court that he did not seek any damages from veteran leader Atal Bihari Vajpayee and BJP's PM candidate Narendra Modi.
"My client does not want to press his case against Vajpayee and Modi and they do not need to file the written statements," the counsel for Jethlamalani, 90, told Joint Registrar Anil Kumar Sisodia.
Other BJP parliamentary board members, including President Rajnath Singh and Arun Jaitely, today filed their written statements in response to the law suit filed by Jethmalani.
Ashok Arora, the counsel for Jethmalani, said there was an "inherent deficiency" in the replies filed by the BJP parliamentary board members as they all have filed the same verifications.
"How can a leader verify the contents of communication between another leader and Jethmalani"? he said.
The court of Joint Registrar, which deals with filing of documents and completion of pleadings, has fixed the case for "admission-denial" of documents by both the parties for August 25.
Jethmalani has challenged his expulsion from primary membership of BJP on the charge of "breach of discipline".
He has sought damages of Rs 50 lakh from the BJP Parliamentary Board members, except Vajpayee and Modi.
He has also sought the court to declare the Board's decision as "null and void".