Backroom channels at work as New Delhi hopes to secure immunity for Devyani despite US snub.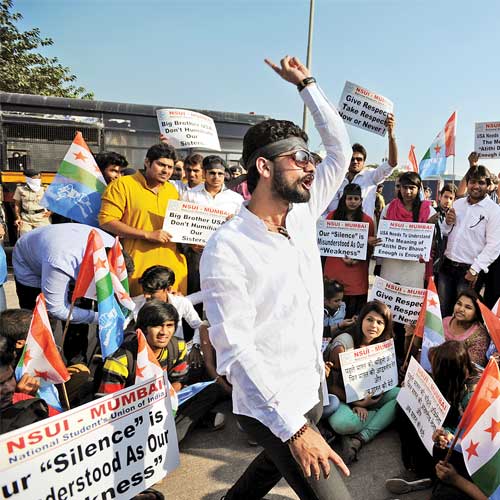 Behind the strong public positions, backroom channels were working overtime in New Delhi and Washington to cool tempers in the wake of the arrest and harassment of Indian diplomat Devyani Khobragade. Interlocutors were busy finding ways to find an acceptable solutions amidst hardened public positions.
Hardening of US state department's public stand that neither there will be an apology nor withdrawal of case has in no way weakened India government's position to fight for the restoration of Khobragade's dignity.
US state department's spokesperson Marie Harf clarified that immunity sought for Khobragade after her transfer to the UN mission is not retroactive.
External affairs minister Salman Khurshid also refused to respond to US attorney Preet Bharara's statement stating that my "duty and entitlement is to be in conversation with my counterpart secretary John Kerry".
" … what we have to do in order to ensure that we take all the steps that call for in order to protect the dignity and comfort of our diplomat posted in New York, I think also have been accomplished," said Khurshid.
Khurshid's statement that "some parts of the diplomacy have to be done in public view and some part of diplomacy have to be done with some degree of discreetness till such times as the diplomatic conversations are concluded" are exactly what India-US are working on right now.
It is learnt that "India is not so focused on technicalities, but wants to see evidence of the US intention to make amendments and find a middle path in accepting the new position of Khbobragade at the United Nations."
The UN has forwarded papers of her new appointment at the UN mission to the US state department, to issue her diplomatic card, guaranteeing immunity and other requisite facilities.
India knows that this arrangement of immunity will not apply retrospectively, and the cases will remain open against her, but she would be at least be spared of humiliation to appear in the American court.
It is learnt that India keenly awaits the US state department to issue the new ID card to her which would be treated as a sign of scaling down of tensions between the two countries.
But mood and resolve in MEA is unrelenting as officials dna spoke to said withdrawal of charge and the case, return of her passport and restoration of her dignity continue to be the paramount demands.
Denying that MEA was taking the issue too far affecting relations between the two countries, officials said this incident was a last straw, keeping in view past such incidents and if US does not take notice of Indian anger, other steps would follow.
US state department's spokesperson Marie Harf had also stated that what US is focused on is having conversations at many levels to move past this episode, and letting the judicial and legal process move itself forward in whatever way it does.
"So we're focused on taking the temperature down, on focusing on the bilateral relationship…" Harf had said.