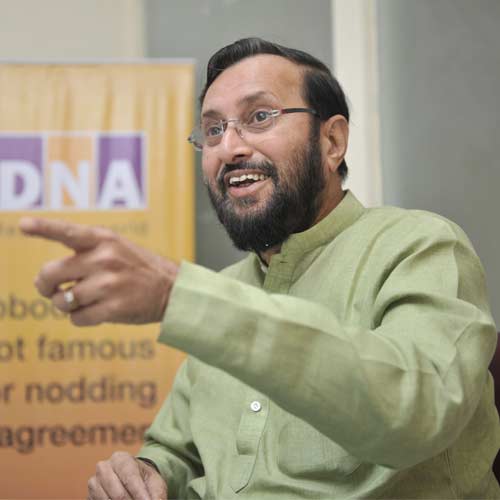 Environment and Forests Minister Prakash Javadekar on Sunday said that highest priority would be accorded to various defence projects which are pending for environmental clearance.
The Minister said that over 100 projects of the defence ministry will be taken up on a war footing for being given clearance. Also the ministry would take up over 5000 projects of public interest which are pending for clearance. Javadekar was addressing a press conference organised by Pune Shramik Patrakar Sangha here today.
Responding to Patrakar Sangha's demand for setting up a regional centre of Indian Institute of Mass Communication in Pune, he said the government would explore the possibility.