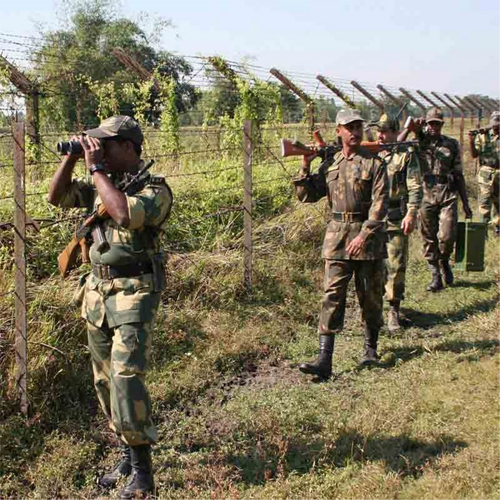 Assam Chief Minister Tarun Gogoi said on Thursday the violence along the inter-state border with Nagaland took place as "the neutral central force CRPF could not give security to the people living there".
"Whatever protection CRPF should have given, they could not give. That is why the violence took place and people died," Gogoi told reporters here.
When asked specifically does it mean that CRPF failed to discharge its duties, he said, "I will not exactly say that." Gogoi said he will write to the Centre about this and alleged inaction by the CRPF Commandant, who people say to be a Zemi Naga.
Since 1979, the Assam-Nagaland border is divided into six sectors - A, B, C, D, E and F - falling under Sivasagar, Jorhat, Golaghat and Karbi Anglong districts. The police of both the states cannot be present there but normal day-to-day security is given by a "neutral force".
"Earlier Assam Rifles was there and then CRPF was posted. That land is disputed and is under neither Assam's nor Nagaland's control. It is a Centre-controlled area," Gogoi said.
In 1988, the Assam government had filed a case in the Supreme Court, which formed a Mediation Committee to give a report on the disputed land. "The Committee has submitted its report. We don't know what it contains but we did not agree to their view when they were here. Our stand is clear that constitutional boundary should be honoured when Nagaland was created in 1963. But Nagaland refers the historical boundary and disputes," the Chief Minister said.
Talking about the present spate of violence, Gogoi said he suspects "involvement of NSCN militants but no proof has been found yet".
Gogoi said over 10,000 people have left their homes and the government has opened eight relief camps for them. "We have asked the people to go back to their homes otherwise miscreants might burn them. Already over 200 houses have been burnt. We have sent one company of Assam Police and they are working under CRPF," he added.
Gogoi also said Nagaland Chief Minister T R Zeliang is likely to visit Guwahati on August 21 to discuss the issue. "Already regular contacts are made at Chief Minister, Chief Secretary, police and district levels between the two states. They (Nagaland) also want an end to this violence through an amicable way," he added.
The administration has already opened a central control room, comprising Assam Police, Nagaland Police and CRPF.