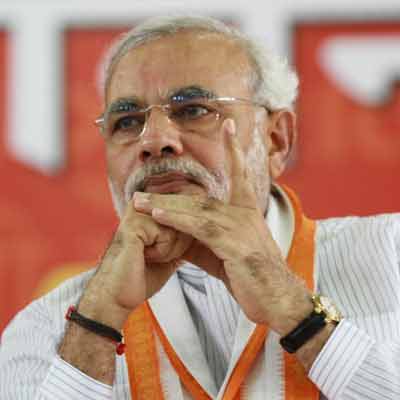 Bharatiya Janata Party (BJP) prime ministerial candidate Narendra Modi on Sunday said that for the last ten years the Central Bureau of Investigation ,the Intelligence Bureau and even the Research and Analysis Wing have been put behind him by the Congress but all their efforts went in vain.
"Yesterday, Rahul Gandhi said if there was a Lokayukta in Gujarat, I would have been in jail. He has such kinds of dream. For the past ten years the Congress has put the CBI, IB department and even (Research and Analysis Wing (RAW) behind me, but still I am standing in front of you," said Modi.
"He says that there is no Lokayukta in Gujarat, which is his ignorance, I would not say anything to him, but I would like to tell you that there is Lokayukta in Gujarat," he said.
"They say that there is no commissioner RTI in Gujarat. Let me tell you, there has been an RTI commissioner in Gujarat for quite a long while. In fact, the first one retired long time back and many others have joined and retired ever since," he added.
He further said that the mother (Sonia Gandhi) and son (Rahul Gandhi) had a tradition of lying to the people.
"The mother and son have a tradition of lying. If mother lies about one thing one Monday, son lies about two the next day. They do not even lie properly as there is no limit to their lies," Modi said.
"MREGA, which they claim to be one of their most successful programs, has been able to provide employment to just two to three percent of the people," he said.
He also said that there was no water to drink and sanitation facilities in many parts of India including Rae Bareli are poor.
"I have been touring the country and everywhere people are saying that they do not have water to drink including areas like Rae Bareli and Fatehpur which are been governed by big leaders," said Modi.
Attacking Congress President Sonia Gandhi he said, "These people who think that the public is in their pockets do not care about the public. I am surprised that even though this place is being represented by a woman, there are no proper sanitation facilities for the women here," he added.