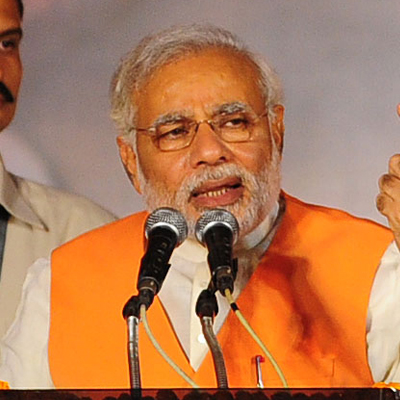 Bharatiya Janata Party (BJP) prime ministerial candidate Narendra Modi on Thursday alleged that the Congress Party has made the country a 'Scam India' and added that the BJP intends to change it to 'Skilled India'. "Today, India is known as scam India. We need to make efforts to change it into Skilled India," said Modi while addressing a rally here.
He also alleged that the Mother-son duo government in Delhi has destroyed the country, and added that the government has always insulted the people of Andhra Pradesh. "We have pledged that we will create 100 smart cities across the country. Today, there is a need for a knowledge city in Seemandhara. This is our dream," he added.
He assured the people who came to listen to him in the scorching heat that after forming the government in Delhi, he will not let their penance go in vain.
Invoking former prime minister Atal Bihari Vajpayee, Modi said, "Atalji had talked about linking Ganga and Cauvery with each other. He had said that if this is done, then the farmers from Rayalaseema region will be the most benefitted people."