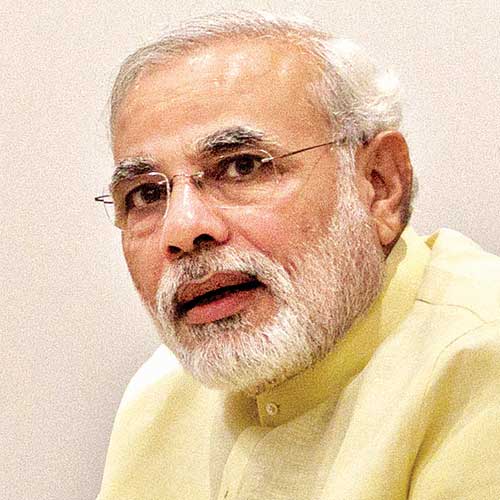 A Congress candidate in Uttar Pradesh Friday allegedly threatened BJP's prime ministerial candidate Narendra Modi and said he would "chop Modi into pieces". He later apologised for his comments.
Imran Masood, Congress candidate from the Saharanpur constituency, said at a public rally that he "will not allow (Narendra) Modi to make Gujarat out of UP".
He then allegedly said in a threatening tone "to chop Modi into pieces", adding 42 percent of the population in Uttar Pradesh was Muslim as compared to the four percent in Gujarat.
District officials told IANS that action would be taken against him as per laws against hate speeches during elections.
BJP's state spokesman Vijay Bahadur Pathak said the comments were not only threatening but also against the code of ethics that most politicians observe.
"I want to ask the Congress leadership if they support what their official party candidate has said. If not, will they cancel his candidature," Pathak told IANS.
Masood, however, was quick to apologise and said he had erred in his comments.
The Election Commission has sought a report on the matter, officials here said.