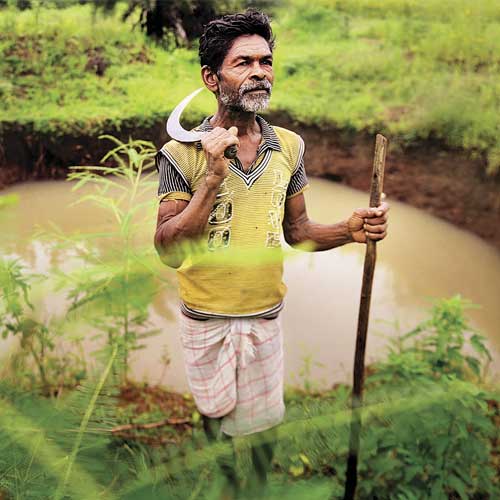 Expressing concern over possibility of deficient monsoon, members of various political parties in Rajya Sabha today urged the government to take appropriate steps to ensure that people, especially farmers do not suffer.
During a short duration discussion on deficient rainfall, Congress member and former Union Minister Jairam Ramesh said the all-India figures till July 7 showed that monsoon has been deficient by nearly 42 per cent this year. He said if rainfall did not improve, the situation would become very serious. A similar situation prevailed in 2012, when an EGoM was constituted by the UPA government then. This government, Ramesh said, is "allergic" to GoMs or EGoMs and added that many decisions taken by the UPA were relevant, like extending number of days in which employment was provided under MGNREGA from 100 to 150 days.
Samajwadi Party leader Ram Gopal Yadav said there has been less rainfall due to which people are facing problems. He demanded that a Supreme Court directive on restoring water bodies and wanted the government to waive interest on loans taken by farmers. Bhupendra Yadav (BJP) congratulated the government on immediate steps taken by it and attempts to communicate with states to work out contingency plans. Brijesh Pathak (BSP) expressed concern that small rivers are dying and said the government should consider waiving farm loans. K C Tyagi (JD-U) also demanded loan waiver for farmers and steps for providing cheap fodder, improvement of PDS and restoration of pools and ponds.
Voicing concern over less rainfall in the country and its impact on the farm sector, Sharad Pawar (NCP) sought adequate support from the Centre to the states to tide over the impending crisis. He suggested that government should also give directions to co-operative banks and NABARD to help farmers in loan and interest payment. The former agriculture minister also suggested preparation for Rabi to meet any shortfall arising out of the failure of Kharif cultivation.
Besides, states which have shown significant output in rice and wheat cultivation should be adequately supported, he said. He said as against 24 million hectare, sowing has taken place in only 17.5 million hectare till now.
Citing Indian Meteorological Department, he said the rainfall deficit stood at 43 per cent in June even as it had forecast good rainfall in July and August. D Raja (CPI) cautioned the government against taking any excuse for not checking price rise. He favoured sharing of river water between various states to tackle the drought like situation in the country.
Satyabrat Chaturvedi (Cong), Baishnab Parida (BJD), C P Narayanan (CPI-M) favoured devising mechanism to handle droughts in the country effectively. A W Rabi Bernard (AIADMK) sought replication of drought relief programme implemented by the J Jayalalitha government in Tamil Nadu. K P Ramalingam (DMK) favoured a separate budget for agriculture sector. Y S Chowdary (TDP) said sowing has taken place only in 25 per cent of the area in Andhra Pradesh because of rain deficit and urged the Centre to draft a contingency plan. Tarun vijay (BJP) and Avinash Rai Khanna (BJP) also spoke.