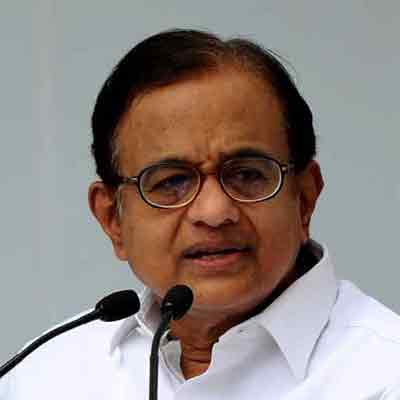 Senior BJP leader Yashwant Sinha today accused Finance Minister P Chidambaram of "running the economy to the ground" and said he will be remembered as a "spoiler" even as an 18-point questionnaire was posed to him on price rise, economic growth and job fronts.
Sinha, who was Finance Minister during NDA rule, claimed that the high economic growth rate witnessed in the first four years of UPA-I (2004-2007) was largely on account of measures initiated by the NDA government and not because of any steps taken by UPA governments.
"The fact of the matter is Sri Chidambaram that you will be remembered by history as a spoiler, as someone who specializes in sub 5 percent growth rate, for your hubris and for your baseless tall claims which you do not tire of making even today. Your words and statements have lost all credibility," Sinha told reporters here.
"You really harvested what was sown by us," he said.
"Is it fact that after 10 years of misrule by the UPA government economic growth rate has once again slowed down drastically...the GDP growth rate for seven consecutive quarters has been below 5 %?" he asked.
He said the GDP growth rate has registered a mere 4.7% in October-December quarter of 2013-14. Manufacturing and mining registered a decline of 1.9 per cent and 1.6 per cent during the quarter, he said further.
Sinha said these numbers would have been worse but for 7% increase in the personal, community and social services category "reflecting irresponsible government spending rather than real economic expansion".
Taking a dig at Chidamabram, who had announced he would not be contesting this elections, Sinha asked: "Is it a fact that the markets have celebrated your announcement of not standing for the elections; that on March 19, 2014 when you made this announcement the BSE Sensex shot up by 125 points, that the forex market was also delighted and the rupee has strengthened considerably against the dollar since then."
On the issue of employment and job creation, quoting a survey by NSSO (National Sample Survey Organisation), Sinha said that over 6 crore job opportunities were created between 1999-2000-2004-05 (NDA government) as opposed to 1.5 crore between 2004-05 to 2011-12 (UPA governments).