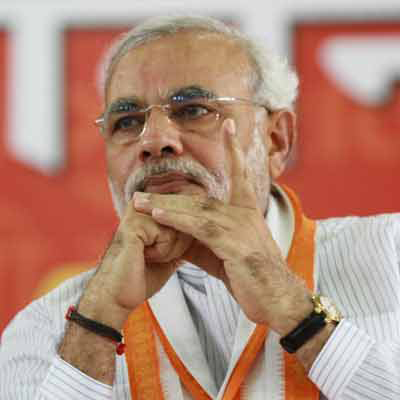 About 100 people were today detained for attempting to protest against the visit of BJP's Prime Ministerial candidate Narendra Modi, who arrived here for an election rally, police said.
They were attempting to protest near Guindy area, since the Gujarat Chief Minister was to drive to 'Superstar' Rajinikant's residence at Poes Garden straight from the airport, they said.
Sources said they were kept in preventive custody to foil attempts to protest against the saffron party leader, on his way to Rajinikant's house and later to a private college in Meenambakkam, where he is to address an election rally.