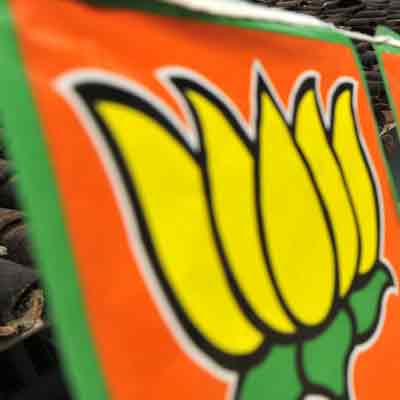 Buoyed by its spectacular performance in Jammu and Kashmir -- where it won three out of six seats -- in the Lok Sabha elections, BJP today said the party would form the next state government on its own after the Assembly polls scheduled for later this year.
"BJP has created a record by winning three seats in the Lok Sabha elections. The party will form the next government on its own in Jammu and Kashmir," Rajya Sabha MP and party in-charge of the state Avinash Rai Khanna told reporters here.
At a meeting of the party's state office-bearers, senior leaders, MLAs, district mandal and morcha presidents, Khanna congratulated BJP workers and leadership for the victory and urged them to gear up for the upcoming Assembly elections.
He said the political situation in Jammu, Kashmir and Ladakh is very conducive for electoral success, and added the Narendra Modi wave is strongly sweeping the state like the rest of the country.
Underscoring the significance of the party's victory in Jammu, Kashmir and Ladakh, Khanna said the formation of a BJP government in the state is a historical necessity as it alone could defeat the regressive forces and promote mainstream politics, leading to the state's complete constitutional and emotional integration with India.
He said the party's state unit would embark on 'Mission 44+' to ensure single party majority in the 87-member House.
The goal is achievable as the BJP this time broke all previous records and got more than 32 per cent of the total votes polled in the state, he said.
He expressed hope that the BJP leadership and cadres will start work to achieve the mission in right earnest without loosing a single moment.
Lok Sabha MP and BJP state unit president Jugal Kishore Sharma said the people want to oust the NC-Congress coalition from power, and "our role has become all the more important to fulfil the wishes of the people".
Sharma said the rout of the NC-Congress coalition candidates in Lok Sabha elections are clear indicators of the resolve of people who "are again ready to repose faith in us in the forthcoming Assembly elections".