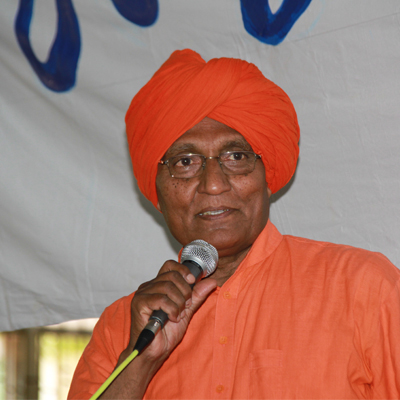 Swami Agnivesh on Friday said that he had congratulated BJP prime ministerial candidate Narendra Modi for speaking against leaders who make hate speeches and expected the BJP to follow his views and expel Giriraj Singh.
"I have welcomed Modi's decision to distance himself from the hate comments made by leaders like Giriraj Singh, Praveen Togadia and Ramdas Kadam. With their hate speeches, our religion which is based on the Vedas earns a bad name. I would like that Giriraj Singh is removed from the party, as he has not apologized. If the BJP respects Modi's views, then Rajnath Singh should immediately expel him," Swami Agnivesh said while referring to Modi's apparent rebuke of leaders who are making irresponsible statements.
He also asked Modi to take a stand on encouraging vegetarianism and putting a ban on killing cattle.
"I have told Modi that not only banning cow slaughter has to be stopped but even that of the buffaloes. Very cruelly animals are being treated. Even buffaloes are also slaughtered. Several illegal abattoirs are run even in Varanasi, where Modi is contesting. "He must take a stand to encourage vegetarianism" Swami Agnivesh added.