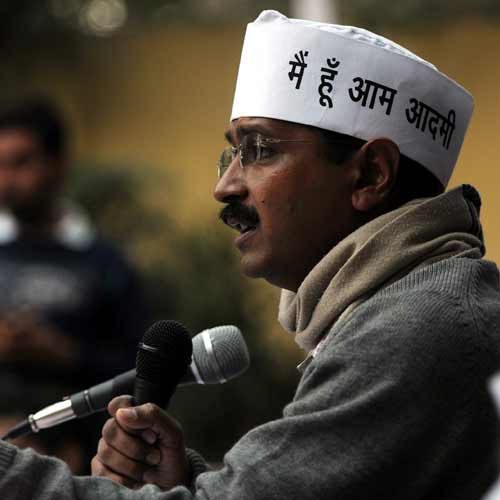 Aam Aadmi Party (AAP) chief Arvind Kejriwal on Monday countered Bharatiya Janata Party (BJP) leaders Sushma Swaraj and Arun Jaitley's claims saying their statements will not decide the fate of the Delhi elections on December 4.
"Whatever Sushma or Arun Jaitley says wouldn't matter. There is an increasing popularity for AAP everywhere," he said in response to the statement of Arun Jaitley that the AAP only has media visibility and that the chances of getting votes for the AAP are very less.
"Let them say whatever they want. In the end, it is the people who will decide. I don't think anything will happen because of her (Sushma). All of them are scared," he added.
Earlier today, Swaraj in a press conference had said that the Aam Aadmi Party (AAP) is a part of congress and any vote given to the AAP will indirectly go to Congress.
"The AAP has been claiming that they will be getting a lot of votes and seats in Delhi. Voting for AAP means wasting a vote, as any vote for AAP will go to the Congress and people would not want to do that. They want to get rid of the Congress which has been ruling for the past 15 years," Sushma had said.