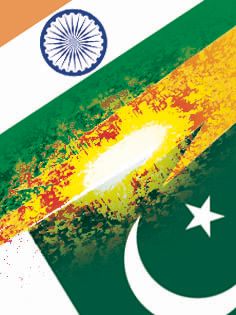 Setting aside their differences over electoral politics, Congress and BJP today sharply reacted to Pakistan Army Chief's statement on Kashmir, saying the Valley is an "inalienable part of India". "The fact is that Kashmir is an inalienable part of India," Union Minister and Congress leader Manish Tewari said, rejecting Army Chief General Raheel Sharif's claim that Kashmir is a "jugular vein" of Pakistan. He reminded Pakistan that the entire state was acceded to India by the Maharaja of Jammu and Kashmir.
"In fact, the real issue is that Pakistan is in illegal occupation of large parts of Jammu and Kashmir," Tewari said. Condemning Gen Sharif's statement, BJP leader Ravi Shankar Prasad said, "This kind of exuberance by Pakistan Army chief is totally unacceptable."
"India knows how to handle its own strategic imperatives and requirements. But this is a case of gross interference. In this line, this kind of statement coming is grossly unfair, unwarranted," Prasad said.
"I condemn it on behalf of BJP and surely this time the Foreign Affairs Minister with Government of India must take suitable appropriate response in this connection," Prasad said. BJP spokesman M J Akbar said Kashmir is a part of India.
"It is an integral part of India, it shall remain an integral part of India. The present and future of Kashmir is India's concern and not the Pakistan Army's concern," Akbar said and asked Gen Sharif to concentrate on bringing peace in his own country.
Addressing a ceremony to mark the Martyrs' Day at Army headquarters in Rawalpindi yesterday, Sharif had claimed that Kashmir was an internationally recognised dispute and stated that the issue should be resolved in accordance with the wishes of Kashmiris and in line with UNSC resolutions for lasting peace in the region.
General Sharif had termed Kashmir as a "jugular vein" of Pakistan.