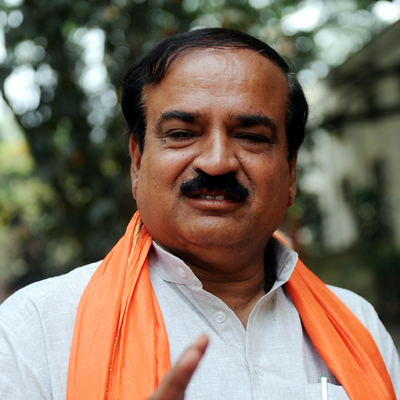 The Bharatiya Janata Party (BJP) delegates has approached the Election Commission to seek action against Trinamool Congress (TMC) party and Congress vice president Rahul Gandhi.
Ahead of the last two phases of polling, a BJP delegation comprising party vice president Mukhtar Abbas Naqvi, party candidate from West Bengal, Chandan Mitra and party leader Ananth Kumar met the Commission on Saturday to complain about booth capturing and rigging in nine constituencies in West Bengal on the day of poll on April 30.
"We have complained against the rigging, booth capturing and violence in Bengal on April 30, and the way Trinamool Congress (TMC) workers under Mamata Banerjee created ruckus during the election. We have sought probe into the matter and also demanded actions against them," Ananth Kumar said.
BJP demanded additional security in Bengal during the upcoming eighth and ninth phase due on May 7 and May 12 respectively.
BJP has also lodged complaint against Rahul Gandhi over his alleged provocative comment against BJP prime ministerial frontrunner Narendra Modi during a rally on May 01 in Solan in Himachal Pradesh.
"On May 1, Congress vice president Rahul Gandhi had told that if Narendra Modi's government comes to power at the centre, it can lead to massacre of 22000 people. We have complained against his attempt to create terror. We have demanded that Election commission issues notice to stop such use of baseless speeches by Rahul Gandhi," Kumar added.
Gandhi reportedly said that BJP led government would enhance terrorist activities and 22,000 people would lose their lives.
With the last two phases left for the mammoth general election to conclude, the leaders have indulged in political drama in the last leg of campaign. Tall claims, allegations, hate speeches are making rounds in the political fraternity.