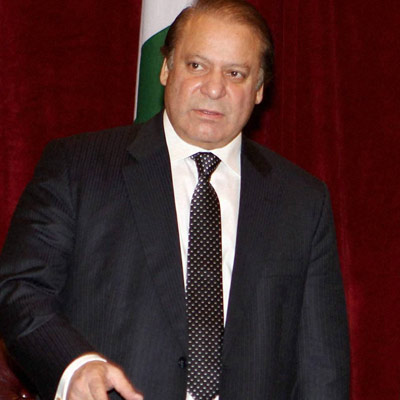 Family of soldier Hemraj Singh, whose head was severed by Pakistani army, on Sunday protested against the visit of Pakistan Prime Minister Nawaz Sharif to attend the swearing-in ceremony of Prime Minister-designate Narendra Modi.
Pakistan has accepted India's invitation to attend Modi's inauguration on Monday.
"I had voted for Modi hoping that he would bring 10 heads instead of one head of my son. I hate Modi for inviting Pakistan Prime Minister, Nawaz Sharif," said uncle of Hemraj, Harikishan Singh.
Irked protesters shouted anti-Pakistan slogans and also burnt an effigy of Pakistan Prime Minister Nawaz Sharif.
India has invited heads of the governments of all the eight countries of South Asian Association for Regional Cooperation (SAARC) for the august event. The SAARC countries have confirmed their participation.
Meanwhile, Hemraj's family demanded cessation of firing on the border as a precondition for talks.
"At least firing should stop (on the border). Not a single promise has been fulfilled. Everyday people are being killed and soldiers' heads are being severed. He has called Nawaz Sharif in our country to have a dialogue," added Harikishan Singh.