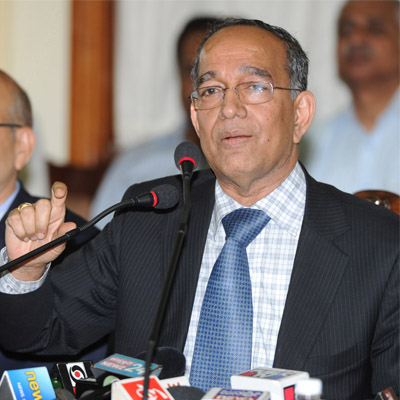 District authorities have ordered a probe into the alleged harassment of four voters who exercised their franchise on April 24 despite a poll-boycott call given by the residents of Madora village.
"SDM Mathura Rajesh Kumar has been ordered to probe the incident. If found guilty, stern action would be taken against those who have taken the law in their own hands," District Magistrate Vishal Chauhan said.
The villagers had boycotted the polling on April 24 despite the efforts of district administration to persuade them to reverse their decision.
The villagers were apparently unhappy as no elected representative had bothered to do anything to develop their village.
However, by the time the boycott call was implemented, four villagers Meghashyam, Ganga and two women of the family had already cast their vote.
"As I am working as a driver in Faridabad, I was unaware of the decision of the villagers and on the day of polling I used my franchise along with my family," said Meghashyam.
He alleged that the next day, a group of villagers threatened him with a penalty of Rs 50 thousand.
"When I was threatened that village Panchayat would penalise me with a sum of Rs 50 thousand, I went to Goverdhan police station to file a FIR. However, on the advise of Ram Kishan, the Pradhan of neighbouring village, I did not file the complain," he added.
Meanwhile, Jhamman - the Pradhan of Madora village has denied of any such decision taken by the Panchayat.
"A few angry villagers had heated discussion with Meghashyam but the words exchanged should not be taken seriously as it was not the decision of Panchayat," he said.