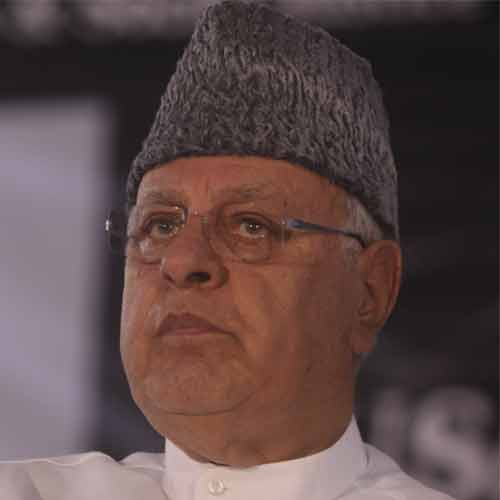 National Conference (NC) president Farooq Abdullah on Wednesday alleged that an attempt was underway to "change" the demographic character of Jammu and Kashmir but asserted that his party would strive to "safeguard" the identity of the people.
"There is a concerted attempt under process to change the demographic character of the state. The vested interests who have nurtured a long-standing desire to break the spine of Kashmiri identity and Kashmiri nationalism were coming together to wage a war against National Conference," Abdullah said.
Abdullah said this while addressing a function to commemorate the death anniversaries of veteran party leaders- Mirza Mohammad Afzal Beg and Ghulam Mohiuddin Shah at the party headquarters here.
In a veiled attack on People's Democratic Party (PDP), Abdullah said National Conference safeguarded the aspirations of the people when those who are "shedding crocodile tears today" were the biggest collaborators in the erosion of Article 370.
Reacting to the party's poor performance in the recently- held Lok Sabha polls, he said, "Those who think that one poll debacle will dampen our spirits should take a look at the pages of history," he said, adding that they would be "foolish to think that our spirits are dampened now".
"We will rise from the ashes and script a comeback befitting our place in history and the role that we envision for our party in the future of this nation," the NC president said.
"We will have to stand up to this challenge by identifying the enemy within our state, an enemy that is actively collaborating with anti-state lobbies for a chance at power", Abdullah said.