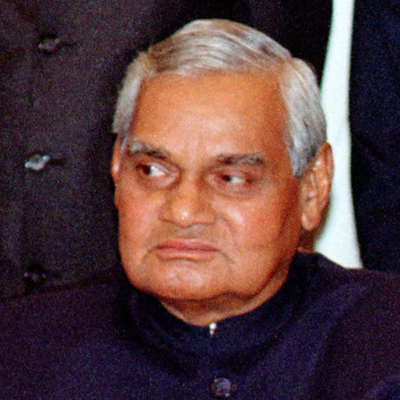 Former Prime Minister Atal Bihari Vajpayee has extended his blessings and best wishes to BJP candidate and party's national president Rajnath Singh by sending him an angavastram (stole).
Vajpayee's close associate Shiv Kumar, who reached here with the angavastram today along with sitting MP and election incharge Lalji Tandon, told reporters that as Vajpayee was ill he has sent the angavastram for Singh as his blessing.
Singh is the BJP candidate for Lucknopw Lok Sabha seat.
He said Singh would reach Lucknow after taking Vajpayee's blessings tomorrow and file his nomination on April 5 wearing the angavastram.