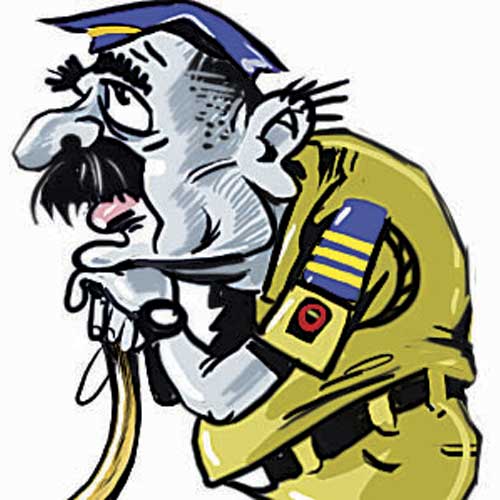 The private shelter/ashram at Karjat, where inmates, mostly children, were sexually assaulted and abused, managed to hide its existence from the police for 11 years.
According to sources, even the local cops did not know about the residential school/ashram that functioned within their jurisdiction till Dr Anuradha Sahasrabuddhe, an activist from Childline, took them there on May 26.
On that day, the Karjat police registered a case against Ajit Dabholkar, owner of the trust, and his assistant, Lalita Tonde, for rape, unnatural sex, illegal confinement, assault and child labor under various sections of IPC, Protection of Children from Sexual Offences Act, Juvenile Justice Act and Child Labor Act.
In their statement given to the Child Welfare Committee, Raigad, five children of the ashram have narrated how they had been made to participate in sex orgies, nude photography, made to watch blue films and photographs.
"Dabholkar forced girls to perform oral sex, and boys and girls were made to perform ling puja," Dr Anuradha said, adding: "If they did not oblige, they were kept hungry and forced to eat dog vomit and excreta."
How is it that the local police had no clue about the existence of the ashram? "According to rules, all police stations need to have a list of residential homes/shelters in their area. But when we approached them on May 26, they were not even aware of the ashram," Dr Anuradha said.
When contacted, police inspector RR Patel of Karjat station confessed that the police had no clue about the ashram. "We have seized some documents, computer hard discs and mobile phones from the ashram, and investigation is on. We are yet to go through the content, however," he said.
Dabholkar and Tonde will be in police custody till June 5.
The matter came to light after an activist's maid told her about what was going on. Two of the maid's children, who were studying at the shelter had come home for vacation and looked disturbed. "They were restless, and would start kicking around and looked terrified while sleeping. After a few days of coxing, the younger daughter broke down and told her mother about the sexual horrors they had had to suffer at the ashram," Dr Anuradha said.
Such ashrams, which lure economically weaker families into sending their children for free/subsidized education, sexually exploiting children are not new. In February 2011, five mentally challenged girls were found being sexually abused at Kalyani Mahila V Bal Vikas Sanstha, Panvel.
Urging parents to be careful while sending children to such homes, Dr Anuradha said: "First check if the ashram/establishment is registered with the local child welfare committee and police station."
Varsha Gaikwad, state minister for woman and child welfare, did not respond to our repeated calls and messages.
The ashram had many inmates, not just the five children who revealed what had been happening there. "We have learned that some girls who came home from the ashram on vacation are in a state of shock and are not talking. Our volunteers are trying to talk to them. Once they open up, we will be able to get more information, Dr Anuradha said.