A day after transferring 800 Delhi Jal Board employees, AAP govt shifts 7 IAS officers; CM gets chief secretary of his choice.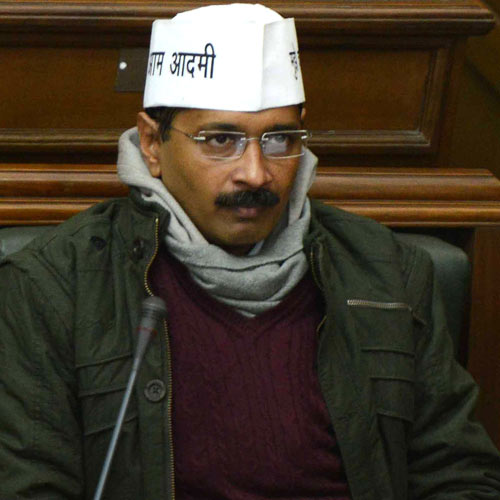 In a major bureaucratic reshuffle Aam Aadmi Party (AAP) has transferred seven IAS officers as head of several key departments. Meanwhile, the Union government has relieved senior IAS officer SK Srivastava, who is likely to be appointed as new chief secretary of Delhi from the ministry of health and family welfare for his parent Union Territory cadre.
Srivastava was working as special secretary and financial adviser with the family welfare department. Srivastava is likely to replace DM Spolia as the new chief secretary.
Earlier, Delhi government had appointed Gyanesh Bharti, MD of tourism department as transport commissioner of Delhi. Gyanesh Bharti, an UT cadre IAS officer has replaced Arvind Ray. SS Yadav, a 1992 batch IAS office took charge as secretary of urban development department. Yadav was earlier posted as secretary food and supply.
Arun Broka, another UT cadre IAS officer of 1990 batch, got additional charge of secretary of art, culture, language and administrative reforms. Broka is already holding post of secretary of public works department in the Delhi Government. Arun Yadav, another IAS officer of 1985 batch, was given addition charge of secretary of food and supply department in place of principal secretary of urban development.
Padmini Singla, IAS, posted as deputy commissioner in North Delhi Municipal Corporation has appointed as director (education) and Niharika Rai, IAS, has appointed as deputy commissioner, North Delhi Municipal Corporation.Rai currently posted as additional commissioner (food and supplies). Sanjiv Kumar, IAS, has been given additional charge of secretary (information and publicity). Apart from this major reshuffle at senior level on Monday the Delhi Jal Board transferred 800 employees reportedly to improve service and supply.
The board, in a statement on Monday maintained that the decision was in sync with its constant endeavor to shift its focus from being only an engineering-driven organisation to being a cutting-edge services provider in the area of public utility. Those who have been posted for over three years in a particular place have been transferred.
"According to transfer rules, an employee can be shifted out after serving on a posting for three years. However, it is believed that the guideline was not being followed for years. Besides, water emergency and filling points are vital public-interface sections creating a scope for malpractices," said a DJB official.
Meanwhile, Delhi Assembly passed a vote of thanks motion on lieutenant governor Najeeb Jung's address. Opposition BJP tore into the claims and promises of Aam Aadmi Party.
Replying to the discussion on the motion, chief minister Arvind Kejriwal said his intention is not wrong and he also like others wants to work for development of Delhi.