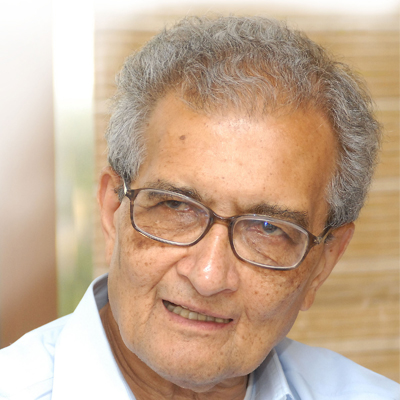 In a recent interview to a news channel, Nobel Laurate Amartya Sen said that a government led by prime ministerial candidate Narendra Modi won't be the best for the country.
Amartya Sen had long maintained his position against Modi. He had yesterday said that he thought Modi was not a good candidate for the prime minister's seat. He had come all the way from New York to cast his vote after 13 years in Bolpur, West Bengal, his hometown. He further added, in the interview that it would had been better if anyone else but Modi had led the BJPin the elections.
Amartya Sen stressed that he is not anti-BJP but also said that BJP will never be his party. He mentioned that he wasn't pro-Congress either, as according to him it had a poor record.
Sen who has always been compared to economist Jagdish Bhagwati dismissed speculations that they were rivals but he felt that Bhagwati focused on him too much. He said, "He likes discussing me, I don't like discussing him." He had earlier said that Bhagwati and his collaborators had written 24 articles against him but he had never written any on Bhagwati.